It's not by choice that you will find me in a vegetarian cafe… but when the majority of the people you are with are vegetarian it's a decision that is sometimes taken out of your hands.
A vegetarian cafe is a safe haven for vegetarians. It allows them the freedom to choose whatever is on the menu without having to think twice.
Pilgrims Cafe is located in three locations in Milton, Huskinsson and Cronulla.
We went to the one in Milton and were lucky to get a seat on a busy Sunday afternoon. There are a few seats inside the cafe but the majority of the seats are in their courtyard area which doesn't have a great view.
There is not a great selection of choices – burgers, wraps or toasties… and none come with chips.. they don't even serve chips as a side!! The quality of the food fresh and they don't try and serve 'fake' meat so that people still think they are eating meat.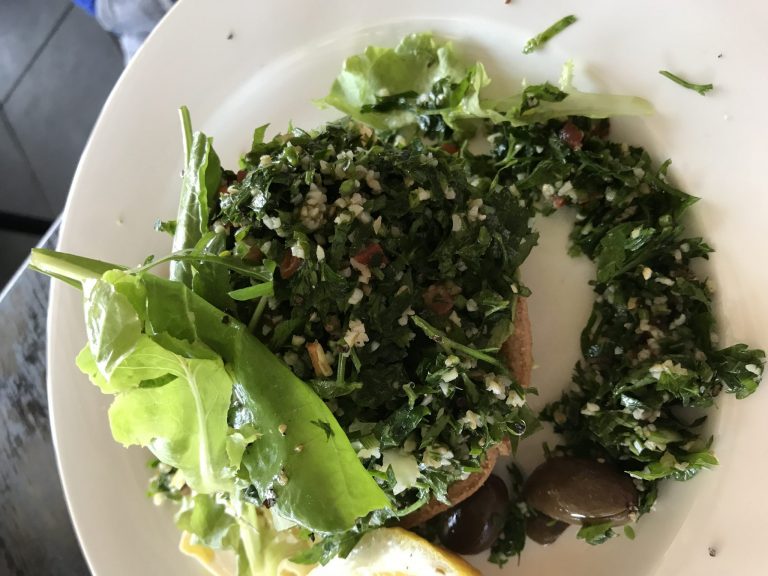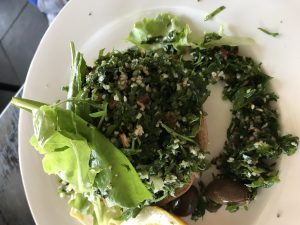 This was the pie served with avocado, tabouli, fetta, olives & greens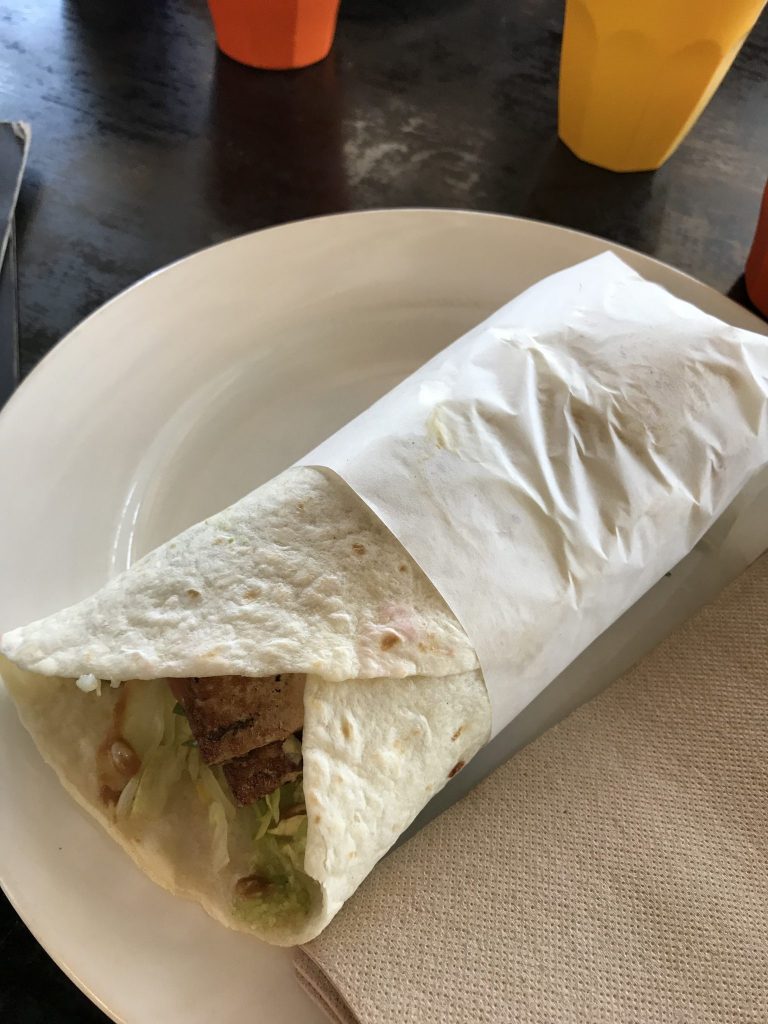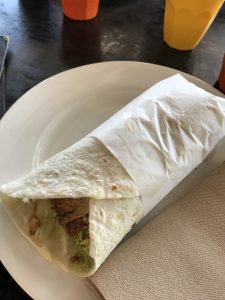 The wrap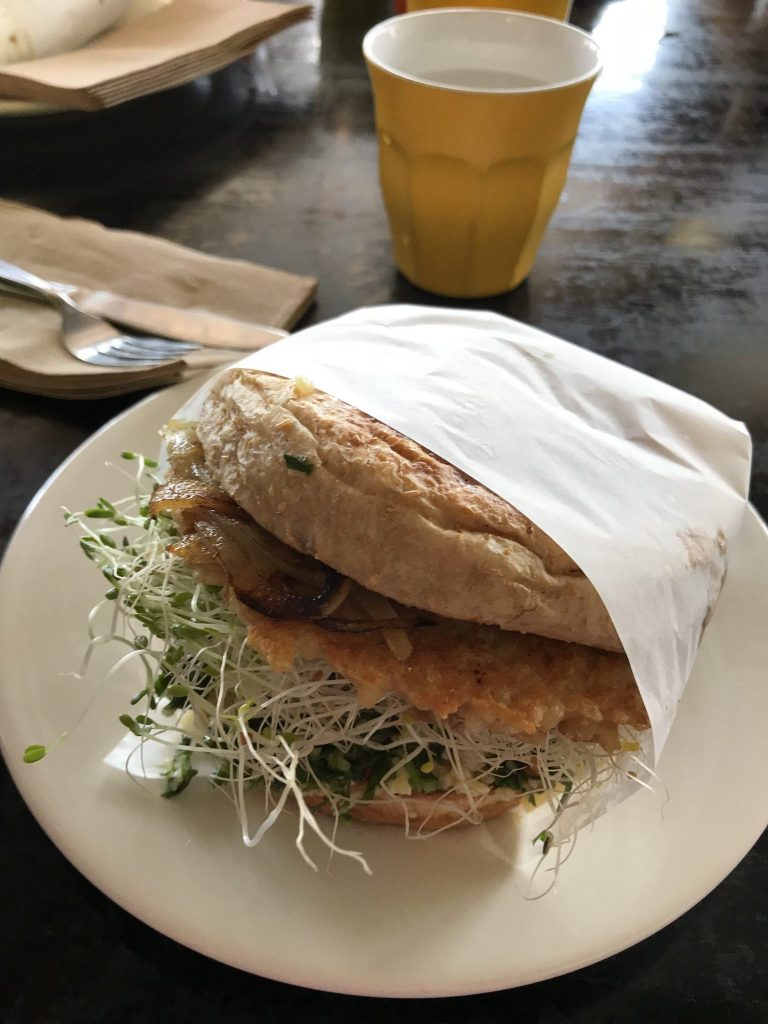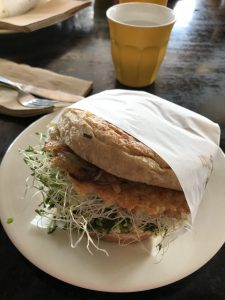 The burger
The burger was probably the most substantial option in the menu and I think it was tastier than the other options.
The kids were amused by the selection of communal toys they could play with and the service was friendly.
For more information head to http://www.pilgrimsmenu.com
Shop 8/9 'The Settlement'
Princes Hwy Milton NSW 2538
Huskisson
Shop 4,5,6, 57 Owen St
Huskisson NSW 2540
Cronulla
97 Gerrale St Cronulla NSW 2230