We enjoy going to the theatre and have been lucky enough to see some amazing productions over the years.
Recently we checked out the Riverside Theatre located in Parramatta.
The Parramatta Riverside Theatre not only showcases live shows and concerts but it also presents filmed productions. What this means is that you get to see world class performances from places like the West End or Broadway without having to travel too far.
It isn't the same as a live production but you get an intimate and close up look at scenes and performers which you wouldn't normally get to see depending on your seat. Also, the price is right, at around $25 a ticket.
Cat on a Hot Tin Roof
We saw the filmed version of the Tennessee Williams' twentieth century masterpiece Cat on a Hot Tin Roof directed by Benedict Andrews.
It played a strictly limited season in London's West End in 2017 and starred Sienna Miller alongside Jack O'Connell and Colm Meaney.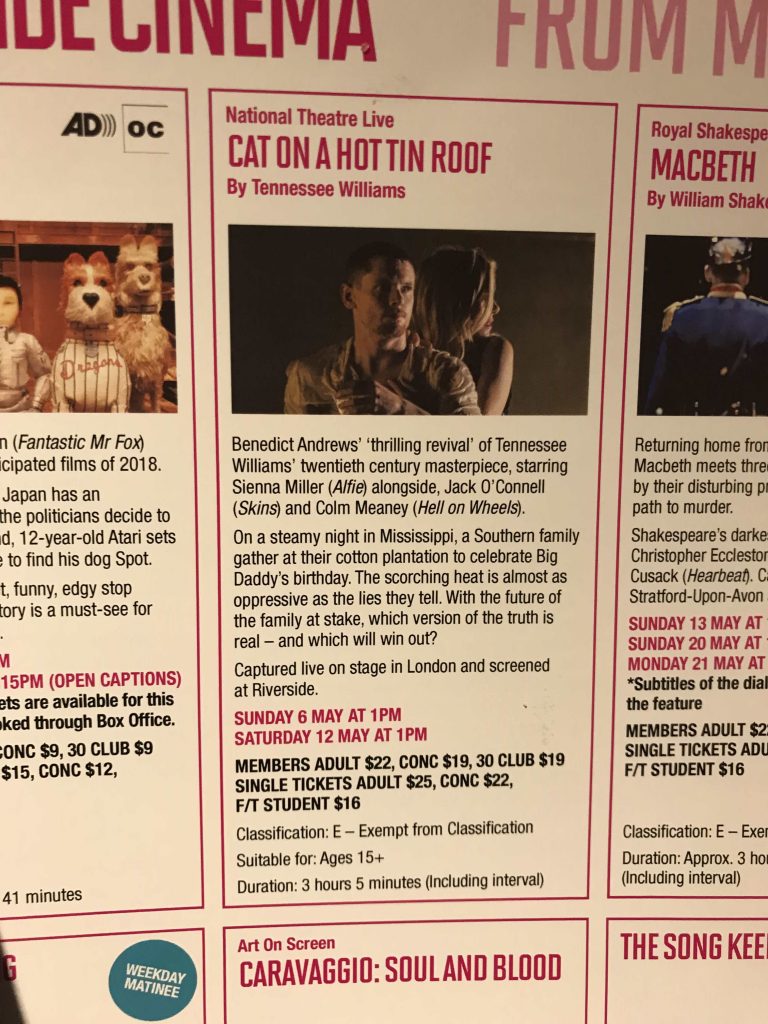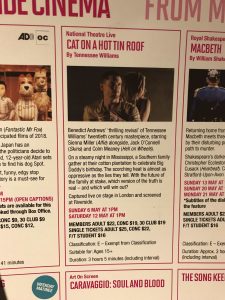 There is limited seating in the so you do get an intimate feel. We found that the seats in our theatre were not very comfortable so they could be upgraded for comfort. We were getting a bit sore by the 3 hour mark, despite a stretch at interval.
The lobby
The lobby provided the opportunity to showcase some artwork.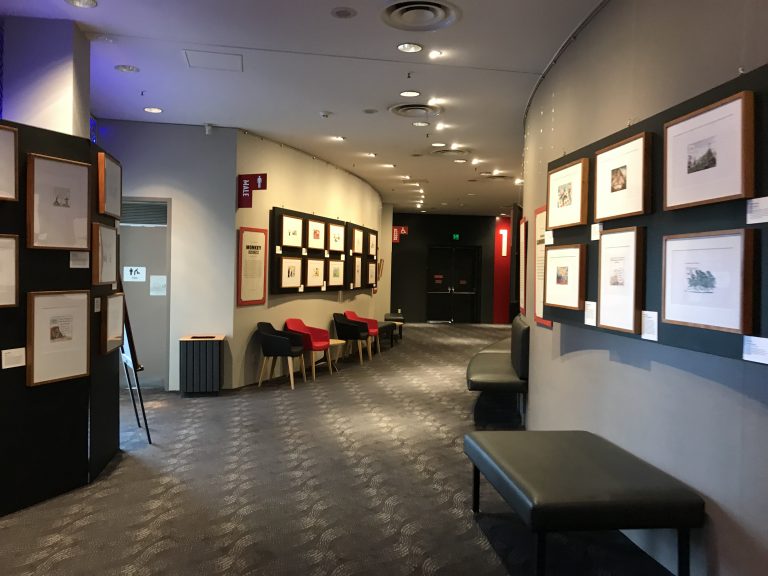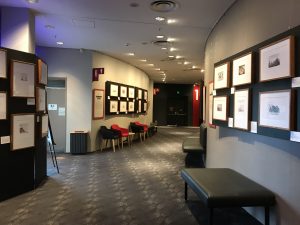 The bar
The Riverside Theatre has a bar which is handy to enjoy something during intermission or before or after the show. It provides the rare offering of boutique alcoholic drinks and fancy fare alongside cinema snacks like popcorn and chic tops, which is awesome!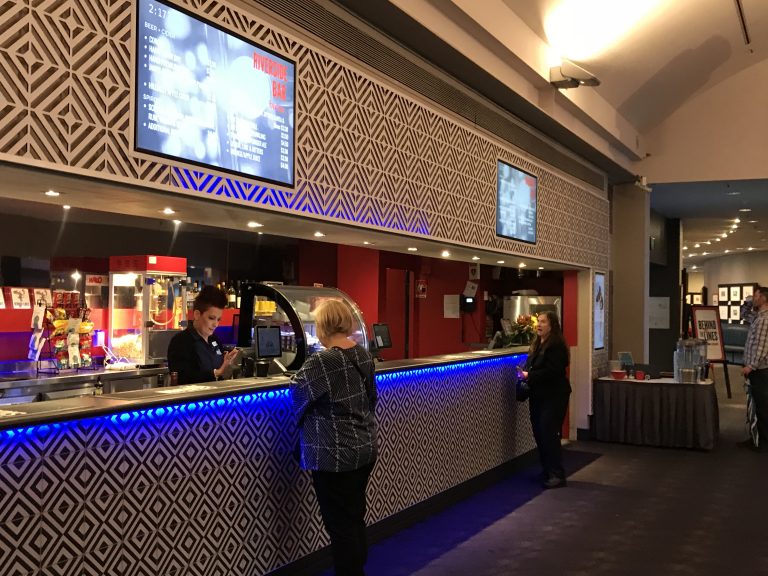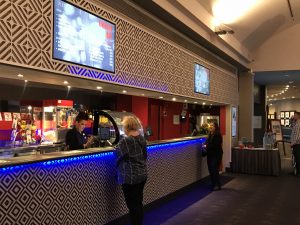 Membership
You can become a member, save on tickets and receive some great benefits.A $35 membership gets you $10 off some tickets, free booking and two free drinks at the bar, among other benefits.
With over 700 performances and events every year at Riverside Theatres, you are bound to find something to enjoy.
For more details head to their website https://riversideparramatta.com.au 
Riverside is located on the corner of Church and Market Streets, Parramatta, NSW, 2150.