It can be a struggle at breakfast time trying to find something that the kids will enjoy.
As a challenge we decided to let Big Whimsy find the perfect smoothie.
With the fruit on hand we went with:
1 pear
1 apple
2 plums
200 ml water
We cooked the fruit in a small saucepan and brought it to the boil.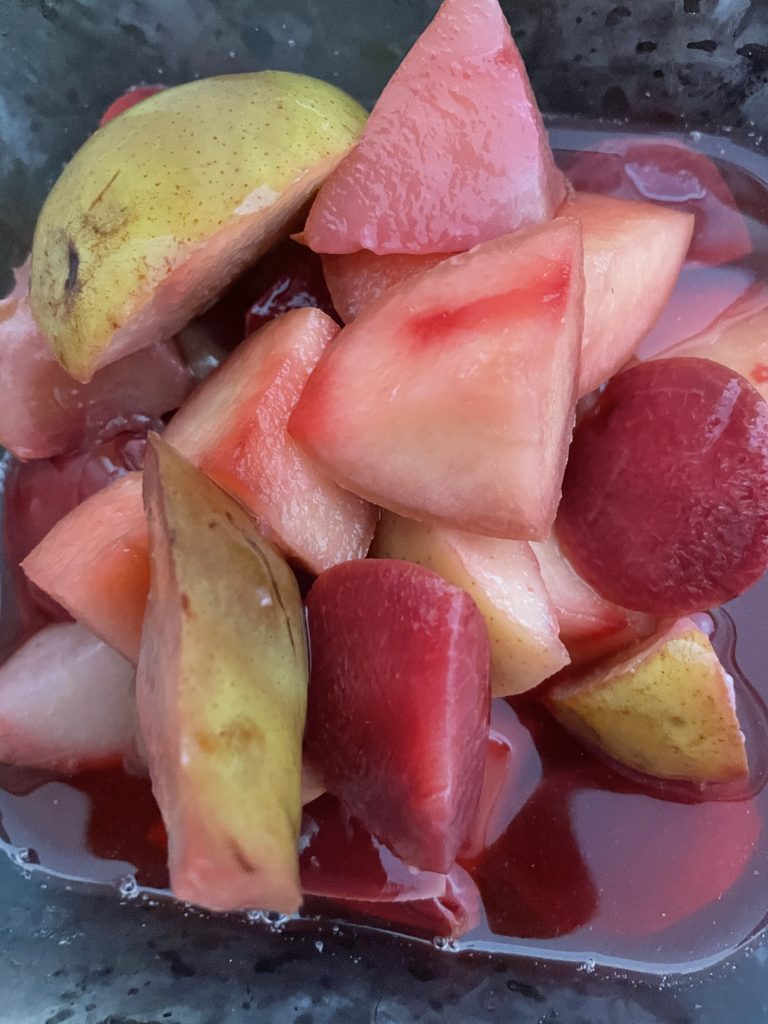 Then we let it cool and put it in the fridge for a few hours.
We whizzed it up in the blender and the Whimsy family enjoyed this one.
We'll make it again but Big Whimsy decided she had to wait too long to drink it.