On a recent trip to Melbourne we met up with friends in St Kilda for brunch. Our first choice was packed and while it was advertised as kid friendly there wasn't really any room to sit comfortably so we decided to move on instead of wait in line.
Nearby we stopped at Matcha Mylkbar which had plenty of seats. We didn't realise until after we sat down that it was a vegan cafe… That's a first for me.
My usual choice for breakfast is a hot breakfast – bacon, eggs, toast, hash brown etc. Being a vegan cafe my usual choices were not there so I had the nude avocado ($11) with an extra side of potato rosti (the hash brown equivalent for Little Whimsy). This was the first time I was provided half an avocado … it wasn't cut up or anything… it's definitely a Melbourne thing. They also provided a native finger lime to add to the avocado which was a new experience.
The meal was simple but tasty.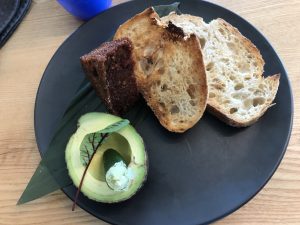 Mr Whimsy ordered one of the bowls – puff the magic dragon which included dragonfruit, banana, strawberry, passionfruit coconut water, matcha maiden matcha, summer fruit, hemp seed granola ($17). He thought that was awesome as it included many different tastes.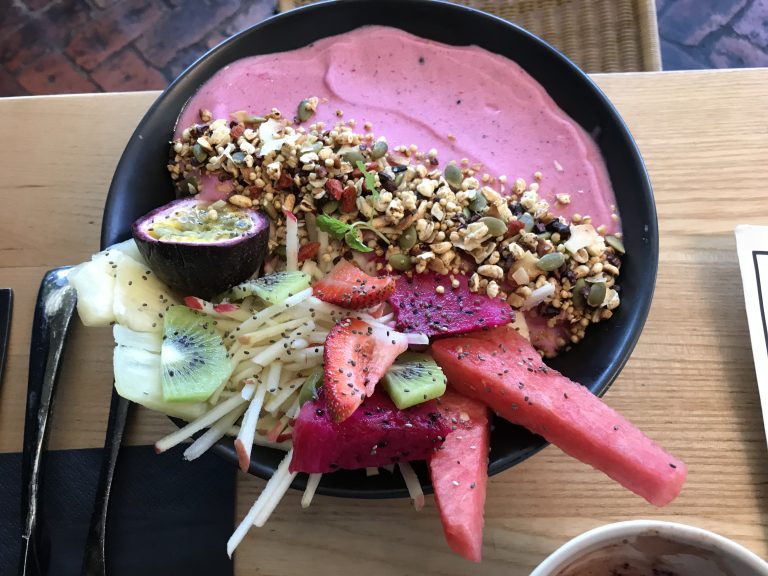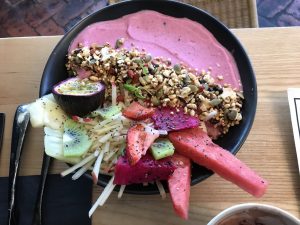 And here is the matcha tea. Most of the dishes in the cafe have a matcha element.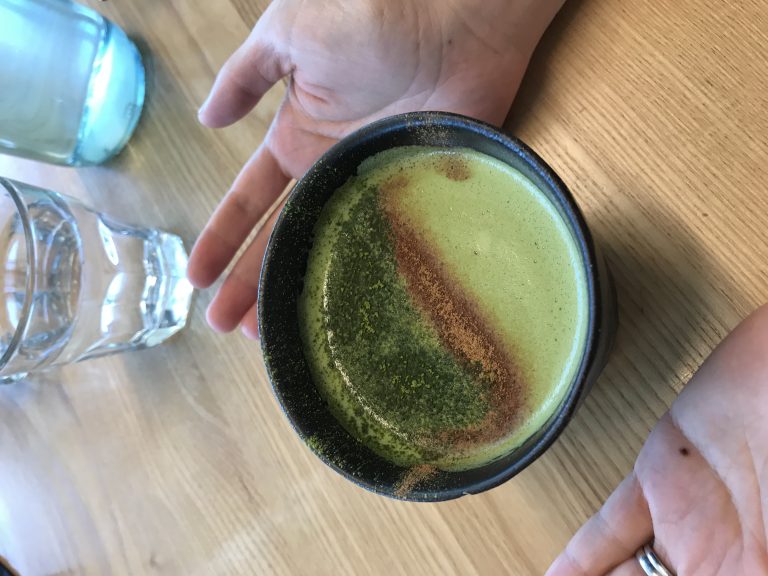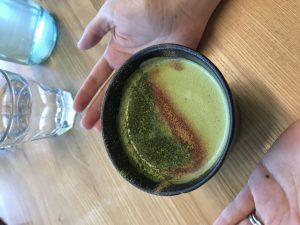 Mr Whimsy would love to try some of the other food there. I would go back – not for the type of food that was there but for the high quality.
72A ACLAND STREET
ST KILDA, VICTORIA
7 DAYS – 8AM – 4PM
Kitchen closes at 3PM
(03) 9534 1111