On a recent trip to Leura we stopped off for brunch at Lily's Pad. It was on one of those top places to visit lists for the Blue Mountains so we thought we'd see if the hype was worth it.
First thing is that the cafe is not located in the main part of Leura. It's not far from the main street and you can access the cafe through the Leura Mall car park but we parked on Grose street and there was plenty of parking there.
We only checked out the outside seating area as it was a nice day and it was fairly packed.
It was a bit warm so even though the area was under cover it wouldn't be too pleasant on a hot day. I think the setting could be improved and the uneven flooring would be dangerous for the elderly and children.
We ended up picking a spot near the kitchen and could see the delicious food being brought out. We could also see the selection of cakes of the day!
We order the smashed avocado, the bacon and egg roll and the scones.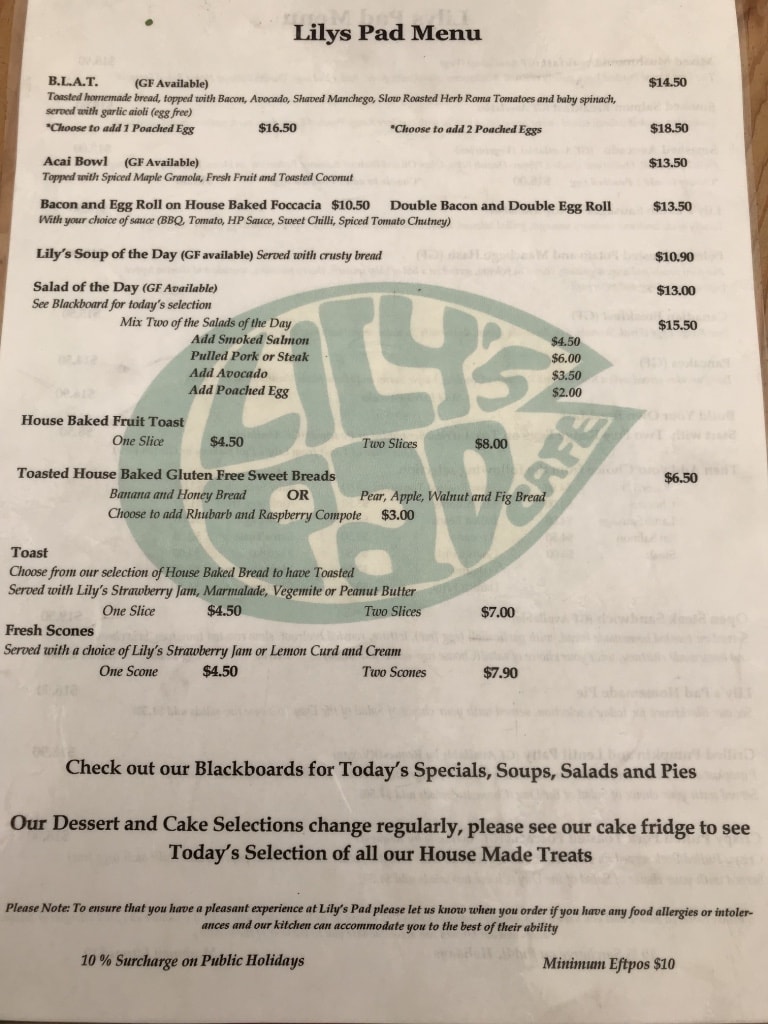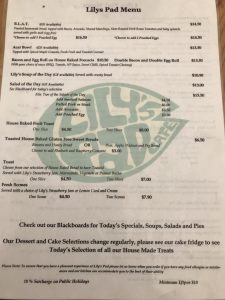 The serving size was decent and the service friendly. The scones came with a lemon curd instead of the usual jam and Mr Whimsy was a fan.
There is only one unisex toilet which made the wait to use the bathroom a bit long and the toilet was also used to store goods (not food) which was a bit odd.
For details check out the Lily's Pad website
Address: 19 Grose Street, Leura but there is an entrance from the car park at the back of Leura Mall.
Open 7 days, Mon to Sat 8am – 5pm, Sunday 8am – 4pm.