Who doesn't like a freebie?
There's something fun about getting something to try for free. Usually though it's something that you will never use or in the case of promotional material – it's a pen, stack of post it notes or other items that end up piling around the place.
This is where Black Box comes into the picture.
Black Box is an Australian In-Home Marketing business that allows you, as a product tester, to try and review products that are "tailored to you".
The registration process is straightforward. You tell them about yourself and what your interests are and when a product campaign comes that matches your profile you go into the draw to receive a Black Box.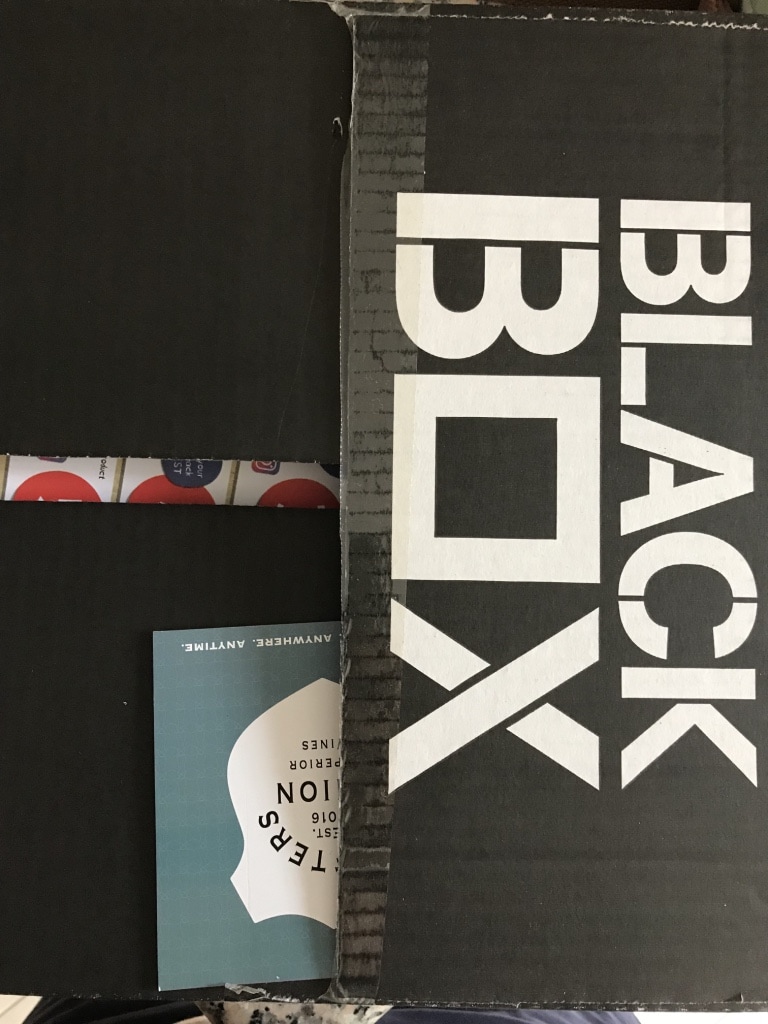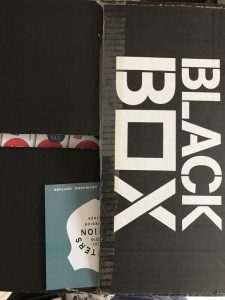 What is a Black Box?
The excitement of receiving a Black Box is equivalent to Christmas morning. You don't know what you are going to get but you are guaranteed some great stuff. The Black Box contains full sized and trial sized products to try.
What do you need to do?
You test the products and then you fill out the survey about the products. It's that simple! You can also enter into competition draws by posting photos of yourself using the products but this is not a requirement if you aren't a social media user. You can also choose to buy the products if you become a fan.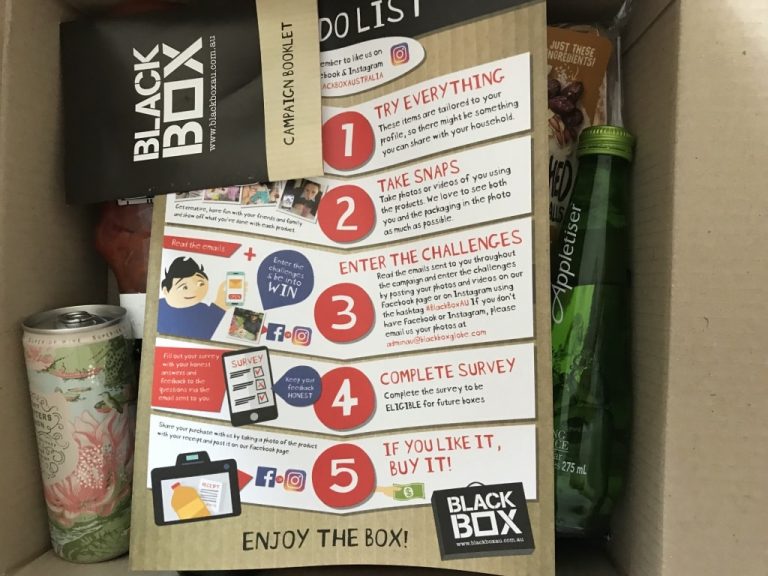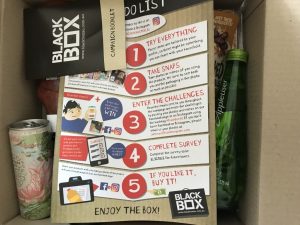 Now I was sceptical about the quality of the products that would be provided. Would they be well known brands? Would I ever use the products but I've been lucky enough to be selected for two Black Box campaigns so I can say that I was not disappointed on either occasion.
The most recent one just finished and the great thing about the Black Box products is the variety. It's not all household products, it's not all food products so it's a good mix.
Most of the brands are well known brands that I have bought products from and in some cases are the products that I would normally buy anyway.
Not everyone gets a Black Box but you have nothing to lose by registering yourself and seeing if you get a Black Box.
For more details about Black Box and how to register head to their website