We headed to Est. 1906 for brunch. It was recommended because it had outdoor seating and toys available for kids.
We were there early and there weren't many tables available outside but we were lucky to enjoy the outdoor seating area under the shade.
It allowed Little Whimsy to run around without annoying too many people and she enjoyed playing with all the toys available. We were lucky that there weren't too many kids so we didn't have to referee the use of the toys.
Little Whimsy enjoyed seeing all the chefs in the partly open kitchen. They were all kind enough to talk to her and tell her about what they were making. Mr Whimsy walked around with her and made her look at the interesting art for sale on the walls.
There weren't many food options for breakfast.
Our order consisted of:
HICK CUT BACON, POACHED EGGS, HASH 18 BROWN, AVOCADO, TOMATO AND NORI JAM (GF)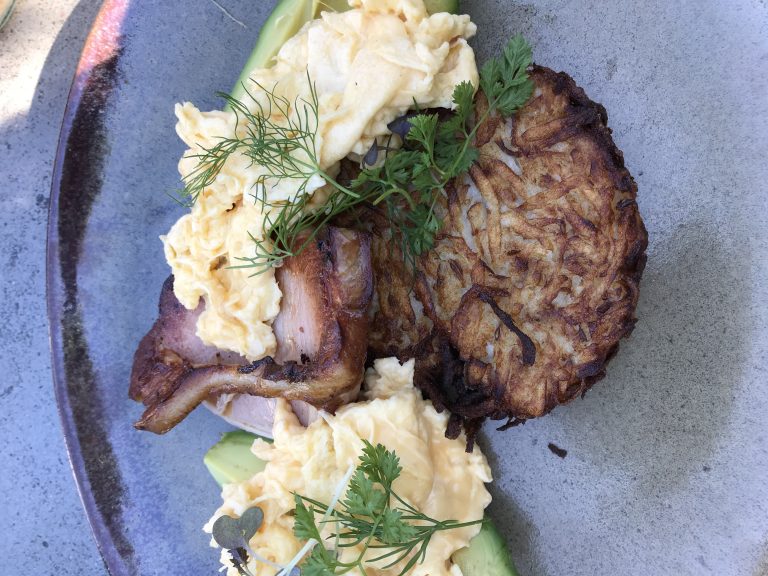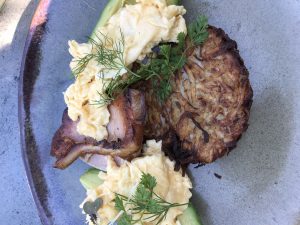 SOUFFLÉ HOTCAKE, HONEY COMB BUTTER, LEMON SYRUP, TOASTED MILK CRUMB, DOLCE DE LECHE (V)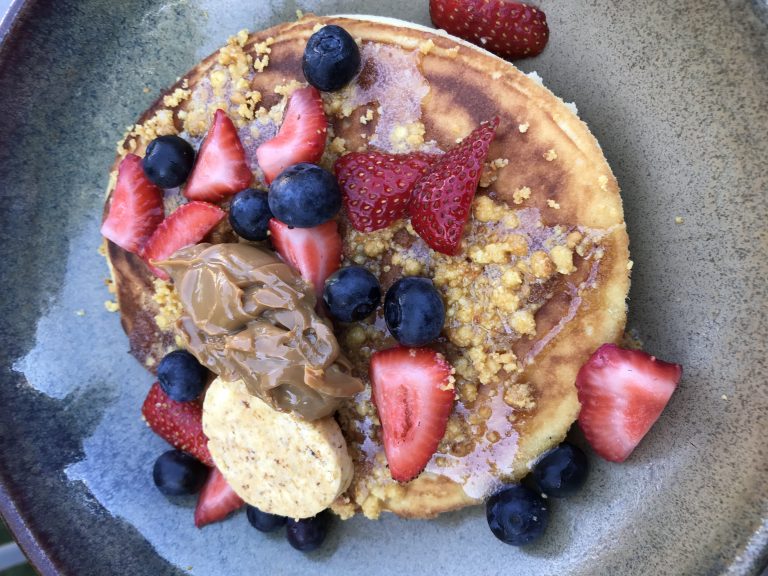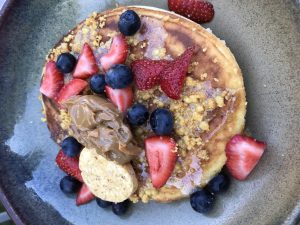 I was disappointed that the hot breakfast didn't come with toast or bread and the hash brown was probably too gourmet for Little Whimsy as she didn't enjoy it.
Mr Whimsy enjoyed the large portion size of the hotcakes.
Overall it was a great place for families to enjoy a meal out.
More information on the Est. 1906 website
BREAKFAST LUNCH & DINNER
MON  7AM-3PM
TUES  7AM-3PM
WED  7AM-3PM
THURS 7AM-3PM
FRI 7AM-3PM
SAT  7AM-3:30
SUN 7:30AM-3:30PM
Public Holidays 8AM-2PM
03 9689 1906
81 Charles Street, Seddon, VIC