The NSW government introduced 'Return and Earn' on 1 December 2017 to help address our recycling problem by providing us with an incentive to recycle. Let's be honest – we don't recycle as much as we should.
Eligible containers
Unfortunately only certain containers can be refunded:
Most 150ml to three litre drink containers will be eligible for a 10 cent refund at an approved NSW collection point. Container materials that may be eligible for a refund include:
Glass
Plastic
Aluminium
Steel
Liquid paperboard (cartons)
Containers should be empty, uncrushed, unbroken and have the original label attached. Wine, spirits, cordial and plain milk containers are generally not eligible. Bottles without clear labels are rejected.
Even when they are in the eligible category we had some trouble with certain containers and had to rescan the bottles a few times before the machine would accept them.
What's it worth?
Every eligible bottle, can or carton is worth 10 cents that you can have paid electronically via the myTOMRA App (into your PayPal account), or cash voucher or you can choose to donate the funds. Over the counter sites  and automated depots offer cash refunds.
Collection Points
There are different types of collection points:
Reverse vending machine
Over the counter collection point
Automated depots
Donation stations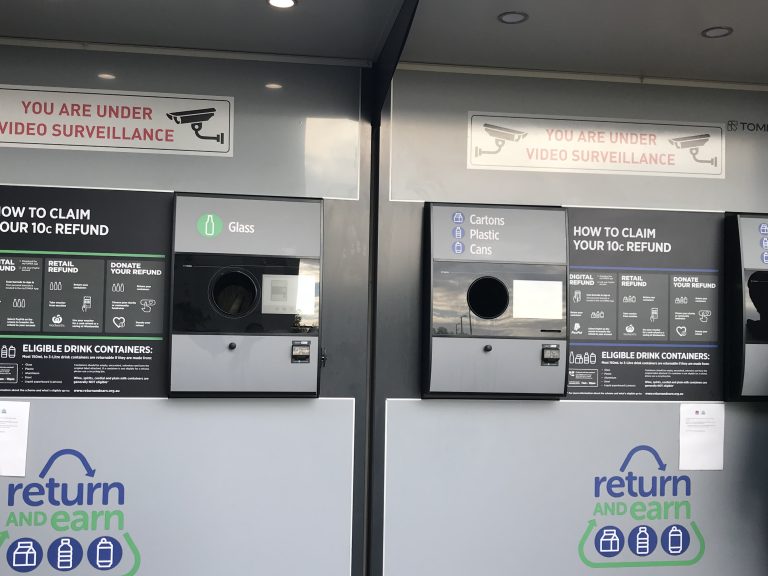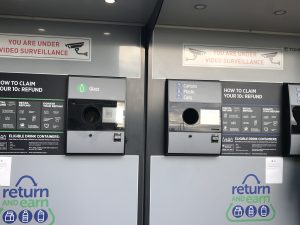 There are over 600 collection points to date. You can find them all over the place, from your local shopping centre to tourist destinations. We saw one at Taronga Zoo where you could donate the funds to the zoo.
Little Whimsy thinks it's great fun to put the bottles in the machines and we like how it teaches her about recycling.
For more information head to https://returnandearn.org.au