I rushed with the batch cooking on Saturday afternoon and forgot to take photos along the way.
That's what can happen when cooking with a Thermomix. You are so busy following the steps and prepping the next thing that you get in the zone.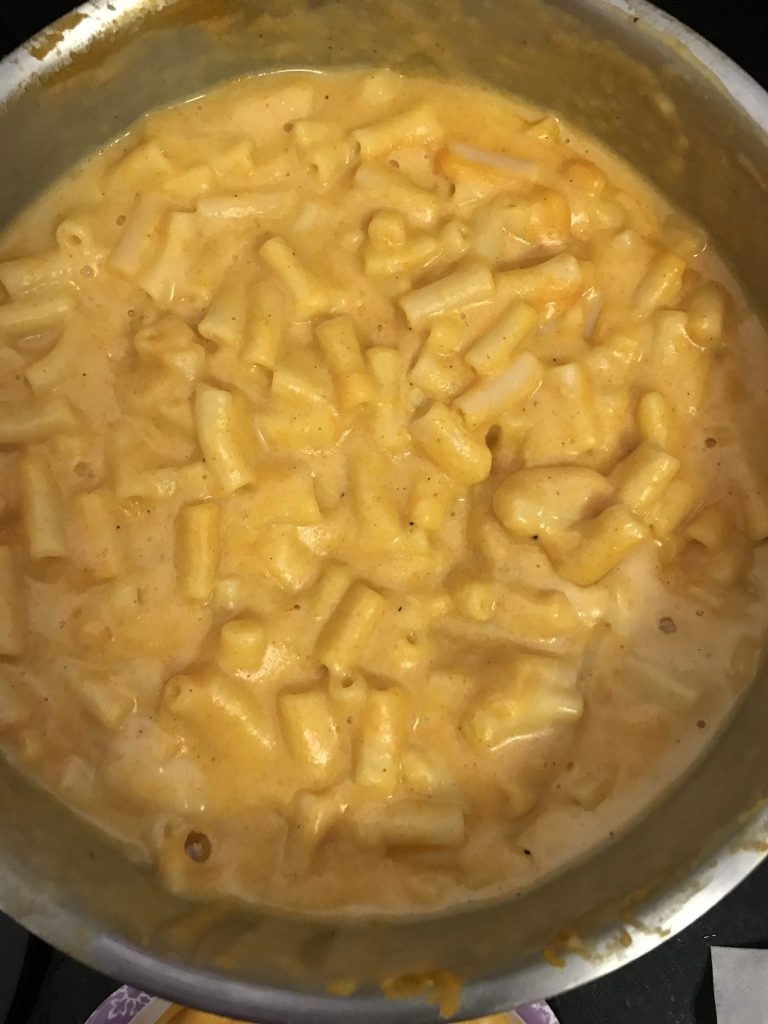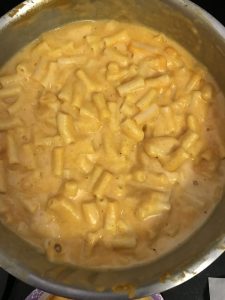 The 'twist' is the amount of vegetables in the dish which traditionally can be seen as 'unhealthy'.
This one is a great dish for Little Whimsy as it has carrots, zucchini, pumpkin and sweet potato in the sauce so it's very nutritious.
The only thing is that if your child is already used to the 'traditional' macaroni and cheese, the colour of the sauce is orange so it might take some children a while to get used to it.
There is no mistaking the cheesy-ness of the dish!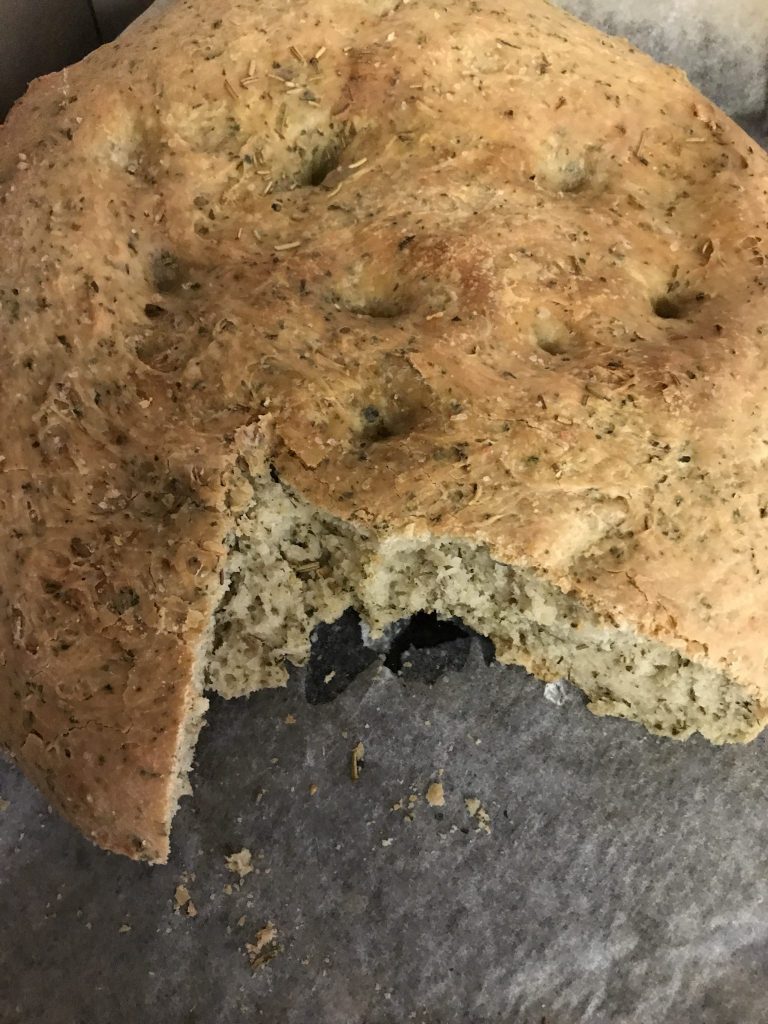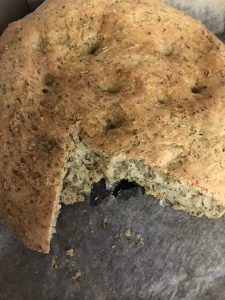 I usually make a plain focaccia and Mr Whimsy likes it with his vegetable soup but I thought I'd try a new version this weekend.
The issue I had with making this dish is that I mistimed it.
I used the Thermomix to make the dough and the left the dough to prove while we went out. I didn't think we would be gone for long but we ended up going shopping for a few hours.
I probably should have knocked the dough down and let the dough prove again but I decided to just put it in the oven.
I also used dried herbs rather than fresh and I didn't have sage leaves so I'm not sure if that would have also changed the flavour too much.
As you can see this didn't stoop us from eating the focaccia before the official photo.
Fetta, Spinach and Potato Frittata – from the Everyday Cooking book
This one is one of Mr Whimsy's favourites.
Mr Whimsy says that this dish is hearty but healthy. He says that it tastes like something you get at a café so he looks forward to it.
We didn't have spinach leaves so it had eggs (a lot of eggs), feta cheese, cheddar cheese, pumpkin, sweet potato and potato.
You steam the vegetables using the Thermomix so making the dish does take a while but it also means you have time in between to attend to other things.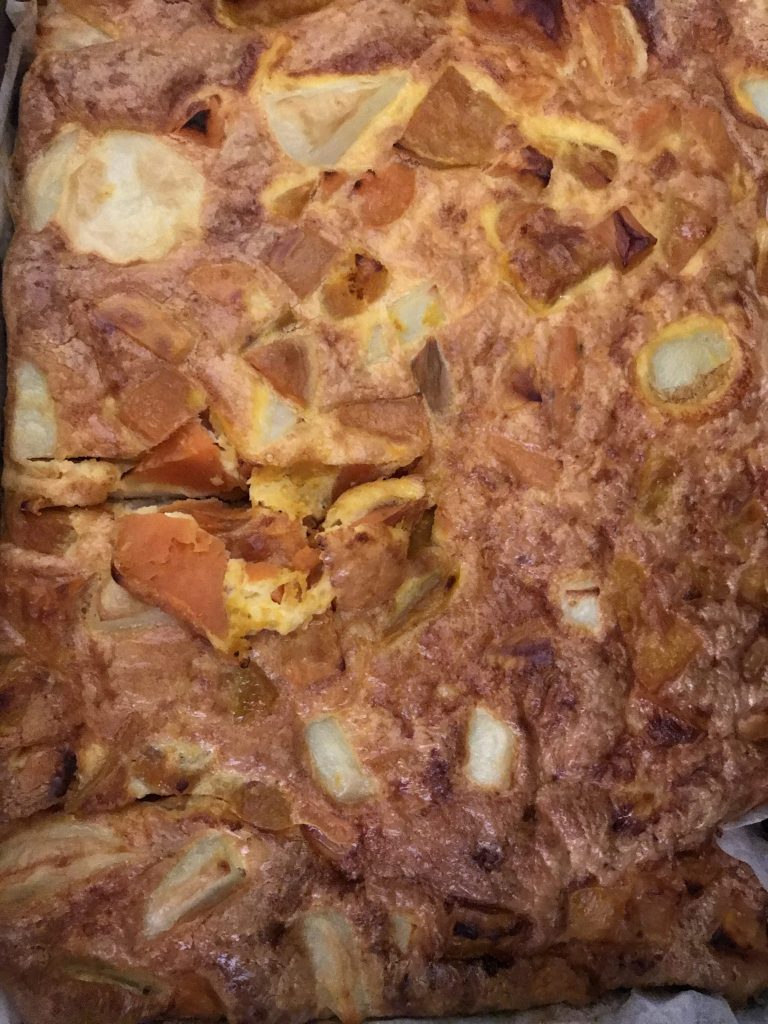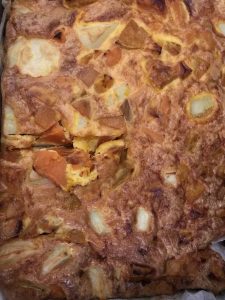 This one is something I have wanted to try out for Little Whimsy.
Originally I was hoping for a vegetable nugget so that I could combine a number of vegetables but the recipe I found relied on just cauliflower.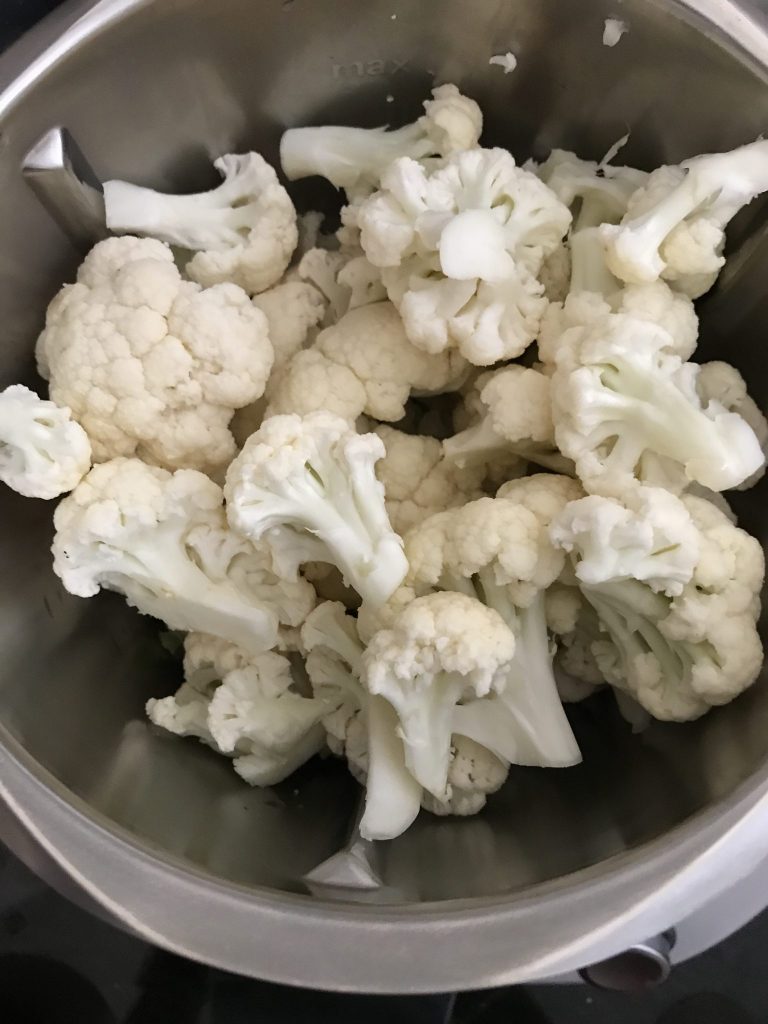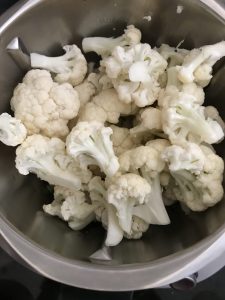 I found that the batter was too wet so it was hard to shape the 'nuggets' and flip them over in the oven.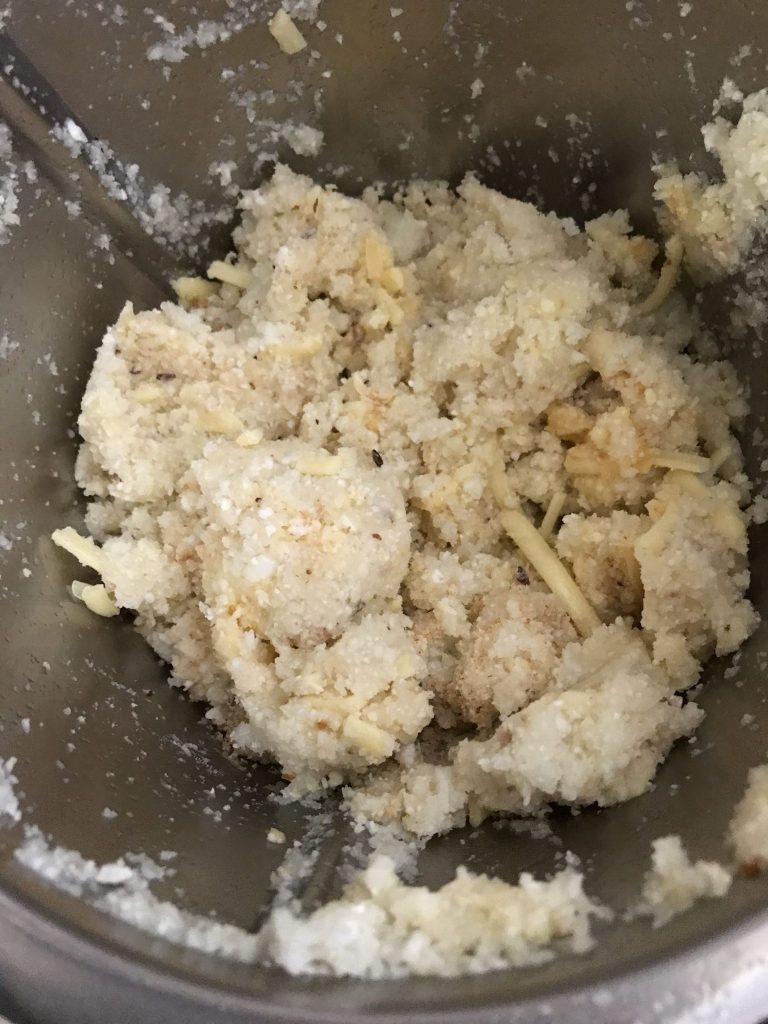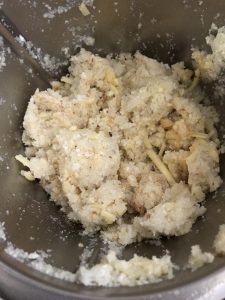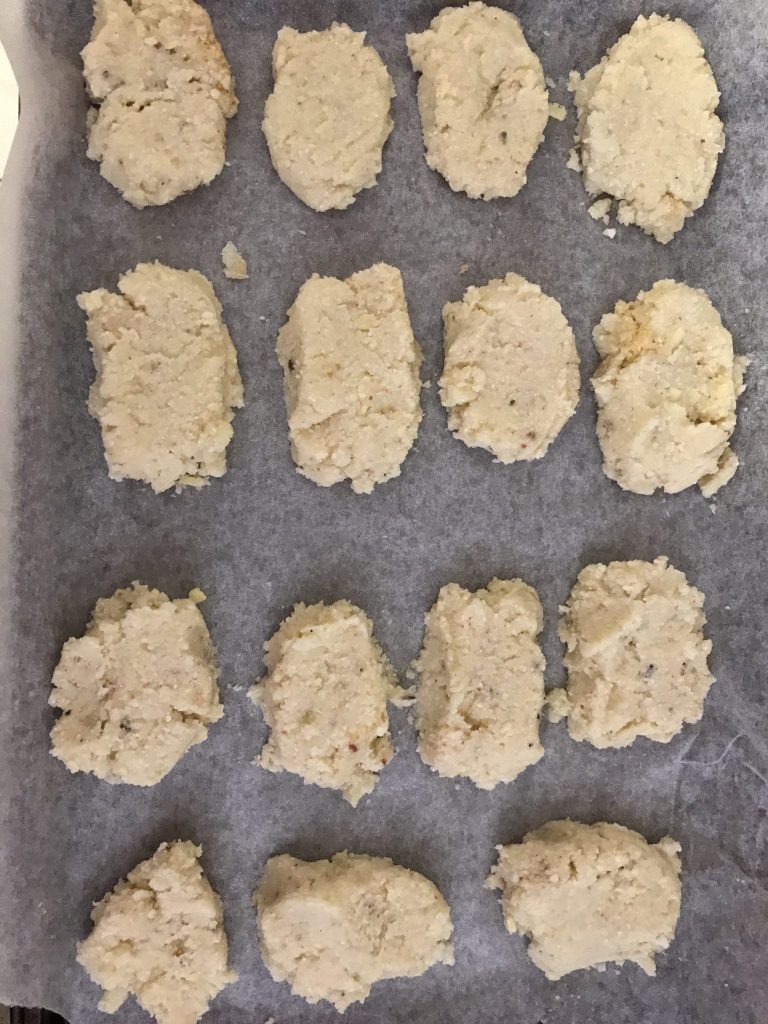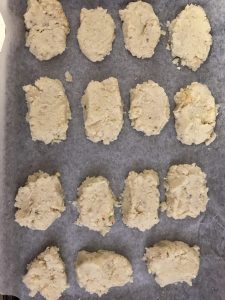 However after keeping them in the oven for longer than the receipe listed the 'nuggets' started to look like nuggets.
Little Whimsy wanted more of the nuggets so this dish might be making a comeback.
Mr Whimsy said that you could taste that it was cauliflower and not chicken and the texture took a while to get used to but once you did you didn't really remember that it was cauliflower that you were eating.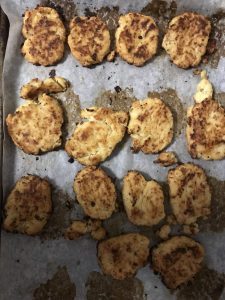 Mushroom risotto from the Basic Cookbook
Earlier in the week I made mushroom risotto for my mum which is one of her favourite dishes. She's a traditional cook (i.e. wouldn't know what to do with a Thermomix) so for her to like the risotto made in the Thermomix is high praise!
Making risotto in the Thermmoix is so easy.
You don't have to stand there stirring and within 30 minutes you have a great dish to eat.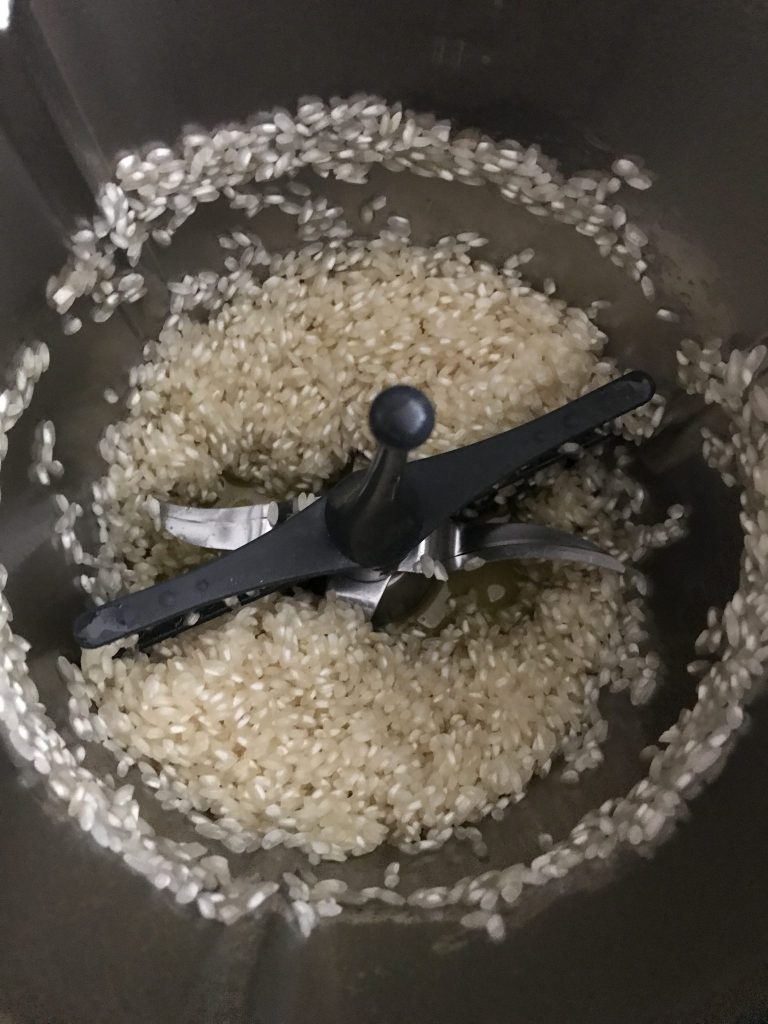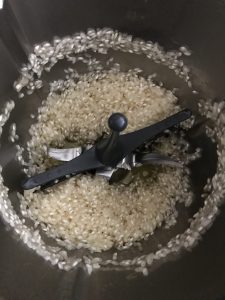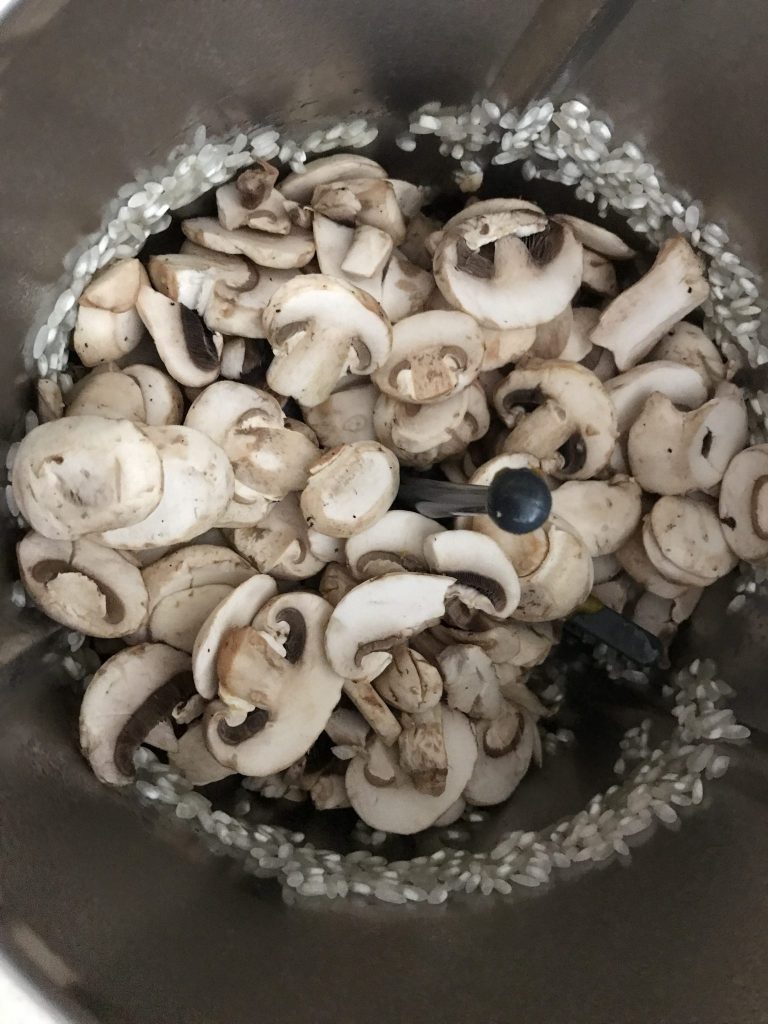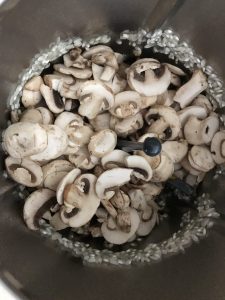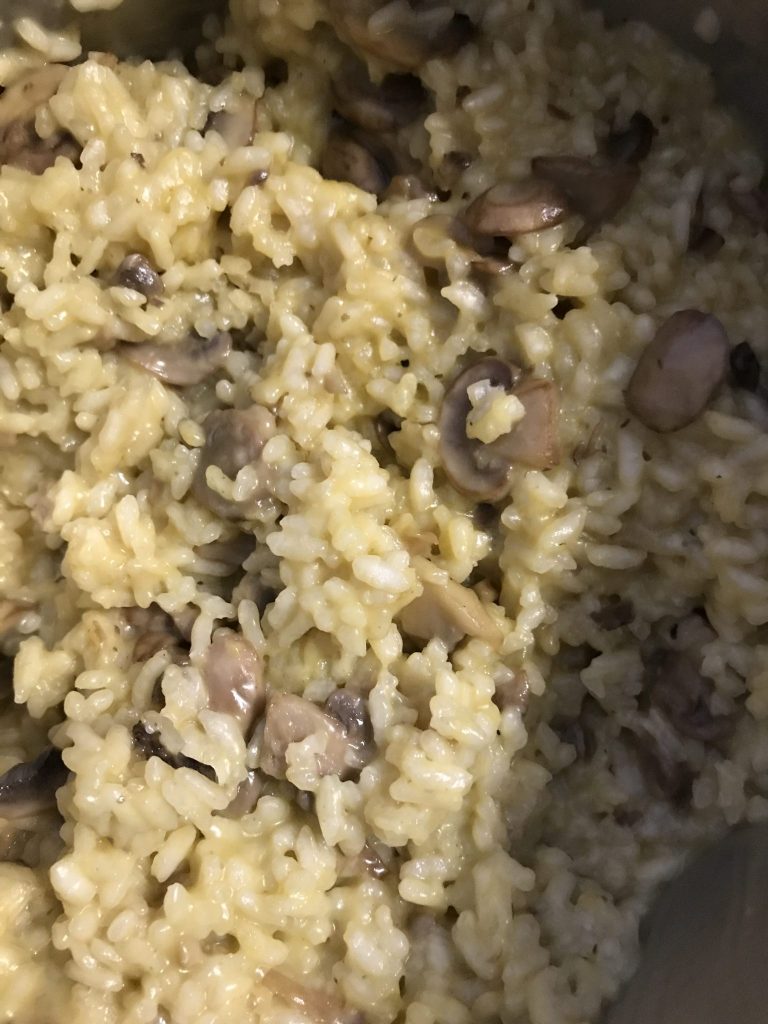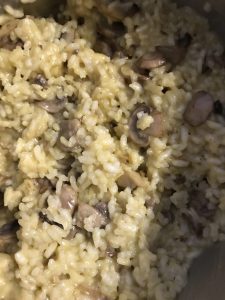 Mr Whimsy is already making requests for next week – I think he likes that I'm trying to make new dishes amongst the favourites so that he gets to taste new things!