With the rise of more people downloading movies on the internet and streaming services that provide access to a library of movies there are plenty of reasons why people don't go to the movies.
Another big reason people aren't going to the movies is the price of movie tickets. At two big chains you are looking at about $20 for an adult movie ticket for a non-3D or special movie (VMax etc).
At Events the average price of movie tickets:
Adult – $21
Child – $16
Pensioner – $17
Senior – $15
Student – $17
At Hoyts the price of movie tickets depends on the cinema as they have different category of cinemas but adult tickets range from $14.50 to $22.
Events and Hoyts do have special deals and membership only prices which can bring the price down and other retailers have cheaper tickets (Reading Cinema have $10 tickets and Dendy Cinema have $15 tickets) so they are more affordable but they don't have a large number of cinemas and the selection of movies and session times can be limited.
Mr Whimsy and I were able to get vouchers for movie tickets at Events for $12.50. We ended up booking online so paid $2.70 booking fee to see Pitch Perfect 3.
Normally we would bring our own snacks but we didn't plan this movie date in advance and I really like eating popcorn at the movies so we ended up getting a combo… medium popcorn, medium drink and a packet of maltesers… total price $18.50!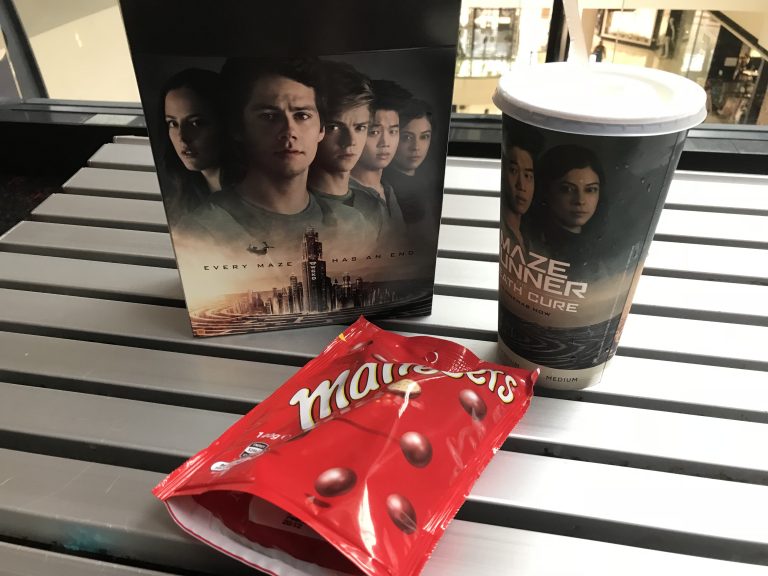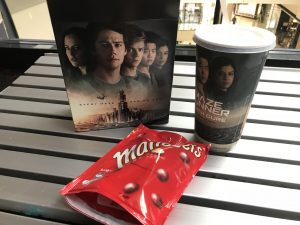 It's a treat to go to the movies but with the high cost of tickets and snacks it's not a treat many can afford.