There are a number of organisations that have joined the recycling movement.
Woolworths has expanded its recycling mission with eWaste.
eWaste refers to the chemicals that are in electronic products that are harmful to people and the environment. These should be disposed of properly.
Woolworths has made this easy by setting up Battery and Mobile Phone Recycling Units at its stores by partnering with Ecobatt & MobileMuster.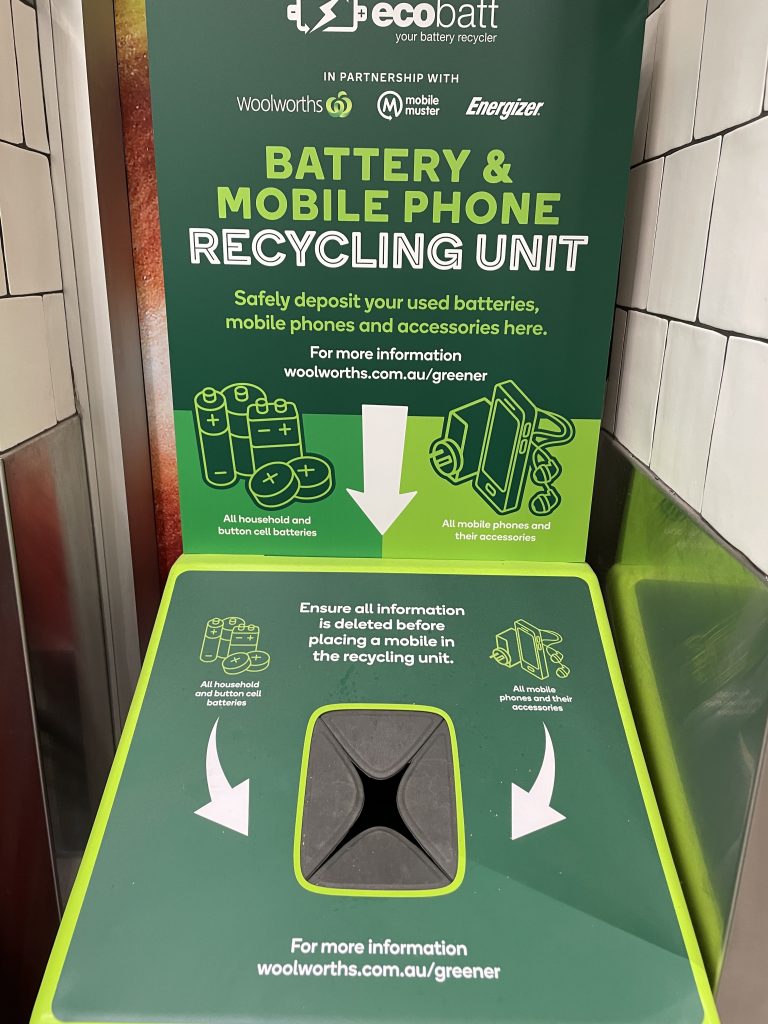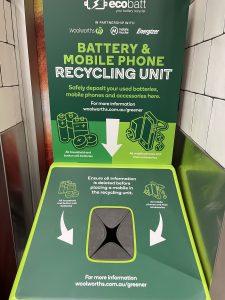 Next time you head to do your shopping, grab your batteries and mobile phone accessories to recycle. Head to the front of the store (usually near the front desk). You will find green recycling units ready to accept your items.
I have found emptying bags of batteries through the insert a bit tricky. It just means it will take a little bit of time if you have lots of items.
Recycling these items means that materials can be extracted and re-used. EcoCycle recycles over 95% of materials from all batteries and MobileMuster recovers over 95% of the materials in mobile phones and accessories.
For more information head here