Bondi's Sculpture by the Sea is an annual event. It is the largest free to the public sculpture exhibition in the world and what's great is that it's set in a great location. Set from Bondi Beach to Tamara Beach – the coastal walk which is popular with tourists and regular joggers is transformed in a sculpture park with 100 sculptures by artists from Australia and across the world.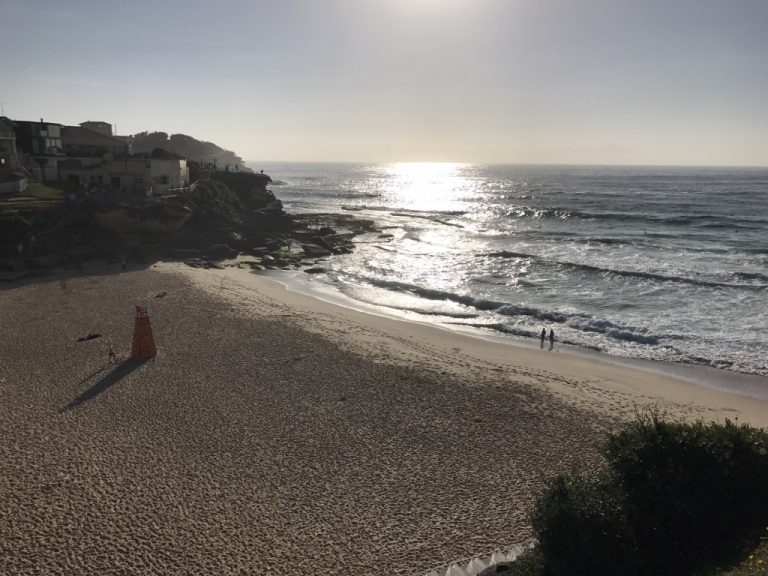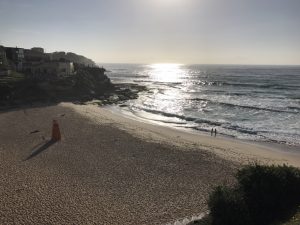 This year is the 21st annual exhibition (19 October to 5 November 2017). It is also held in Cottesloe 2 to 19 March 2018.
I have attended a number of the Bondi – Sculpture by the Sea events. I even volunteered once and really enjoyed the experience of  seeing it from the other side.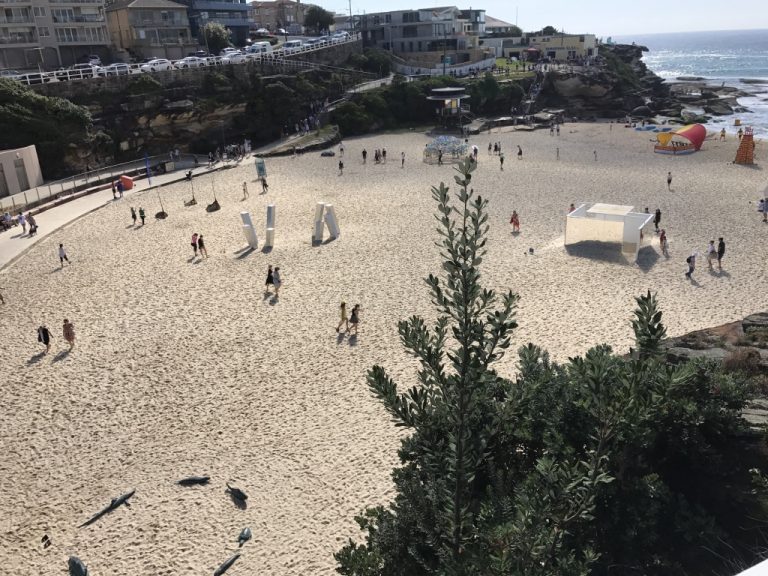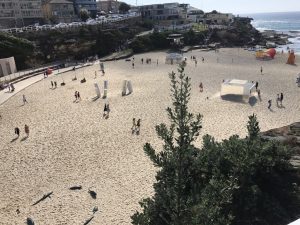 Parking – the area is terrible for parking at the best of times. Most residents must hate the road closures! There are a number of public transport options but most families with young ones would opt for driving. We find getting there early helps with finding a park and helps to avoid some of the crowds and the heat. It's good to be flexible about driving around finding a spot within walking distance and if you have a smaller sized car then it does make a difference. Check out the website for public transport options.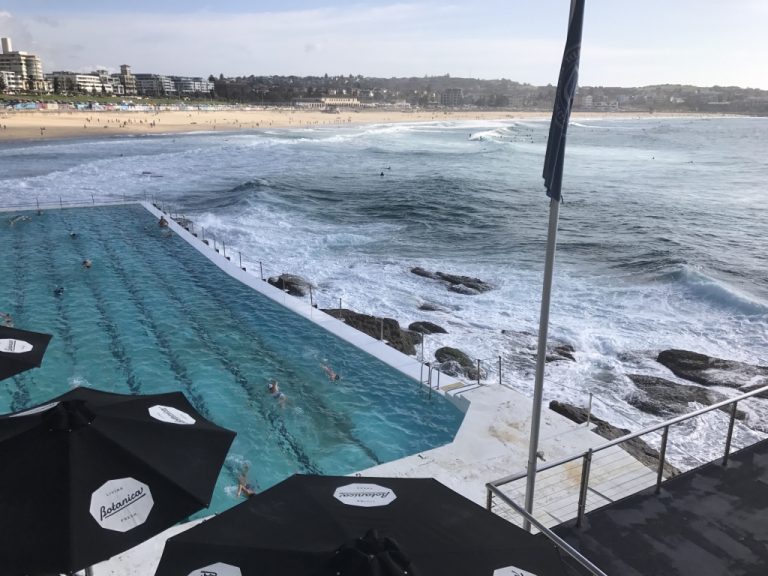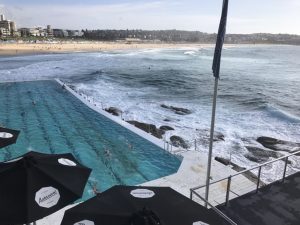 Food options – there are a few food options on the day. Tamarama Beach has the cafe and then there is always a sausage sizzle run by the Surf Life Saving Club. The last few years there have been new options at Marks Park with pop up cafe options. At Bondi Beach there are plenty of choices.
Crowds – you can't expect to avoid crowds on weekends especially when the weather is nice. As the coastal walk is accessible by the public at all times you could avoid the crowds by going during a 'quiet' period such as during the week.