I made a few things during the week to help with our healthy eating.
Hummus from the Basic Cookbook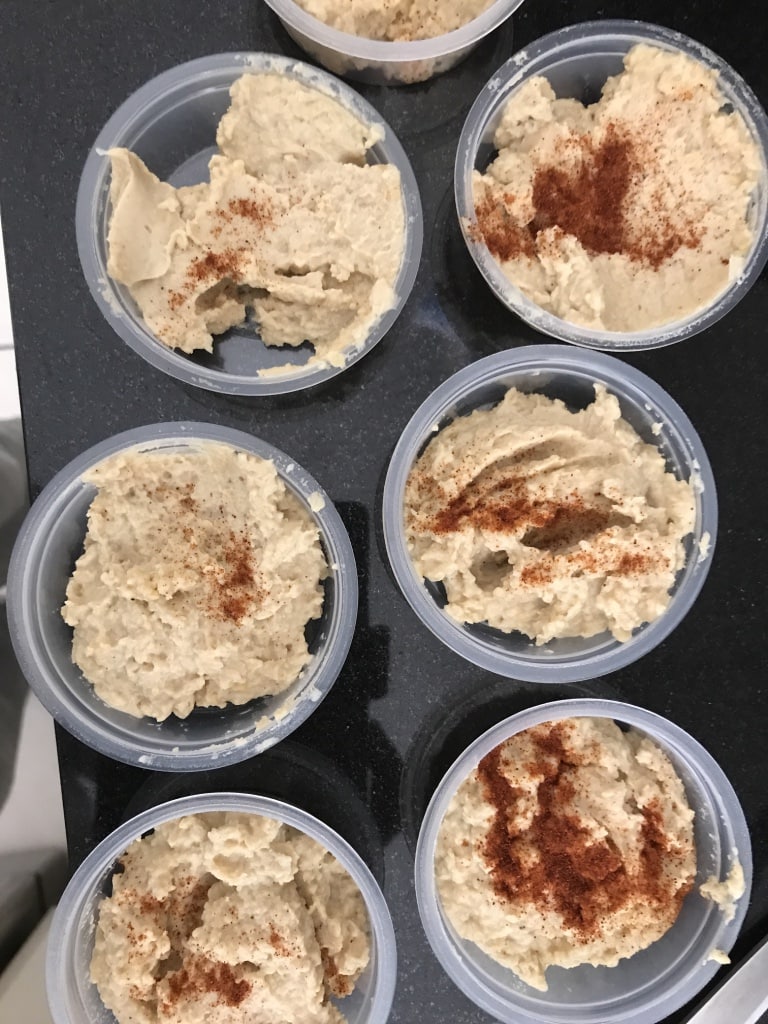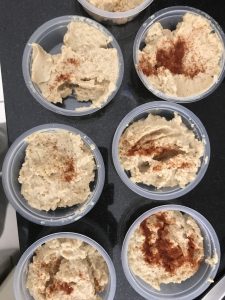 Both Mr Whimsy and I like to snack on carrots but we differ in taste. I like to snack on carrots with a dip but Mr Whimsy is happy just to munch on them by themselves.
This is my second attempt at making hummus using the Thermomix. The first time I made it I felt it was too tangy – I probably added too much lemon juice. This attempt was much better but some refining is still needed. I portioned out the hummus to snack with the carrots at work.
Chopped vegetable salad from the Basic Cookbook
This salad is a quick one to make in the Thermomix. Throw in vegetables and fruit and the Thermomix cuts it all up. Depending on your prep the pieces may not end up the same size but it just adds to the texture. The colours of this salad remind me of autumn.
Then came the weekend cooking.
Vegetable soup from the Basic Cookbook
Mr Whimsy made a request for vegetable soup so it was back on the menu for this week.
This batch had broccoli, zucchini, carrot, tomato, potato, capsicum and silver beet.
You cook the vegetables in water and vegetable stock concentrate and then blend up to a consistency you are happy with. The colour of this bath was not as appetising as the others but it still tastes yummy and healthy.
Mushroom Risotto from the Basic Cookbook
Another repeat for the month. This time the request was for less parmesan in the risotto although Mr Whimsy would have liked more mushrooms.
Tomato pasta with vegetables and feta
A favourite that does a quick rotation in our household.
The sauce is made up of cans of diced tomatoes, tomato paste, vegetable stock concentrate and water. Depending on how you like your sauce you can either thicken it up or make it a bit watery.
Pumpkin cupcakes
This one is a new one for Little Whimsy. I'm always trying to find recipes with vegetables or fruit and with halloween happening I thought it timely for a pumpkin cupcake.
I cut out half the sugar from the recipe. The recipe included wholemeal flour, pumpkin, egg, milk, cinnamon, almonds and oil.
The recipe did include orange cream cheese icing which I didn't make.
Pizza using frozen dough
For a quick and easy lunch I took out some frozen pizza dough for some yummy pizza. It's not as good as using freshly made dough but it still went down a treat. I could probably pre-make the pizzas and freeze although pizzas are fairly quick to make anyway.