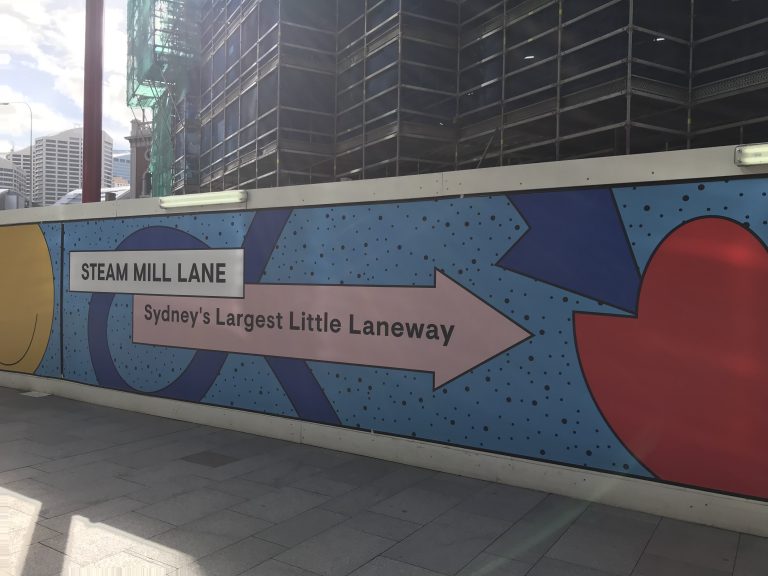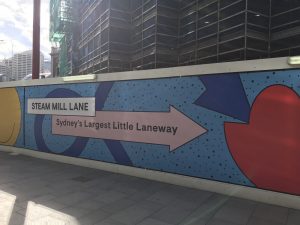 It was a pleasant surprise to find a new precinct… Darling Square where you will find Steam Mill Lane.
It's located near Darling Harbour near the newly built Sydney Convention and Exhibition Centre. It is promoted as one of Sydney's most walkable and connected places. It's location is near the light rail and within walking distance to Central Station and Town Hall Station.

While there is plenty more to come, we saw Melbourne's famed burger joint, 8bit, offering a vintage vibe. Also available is Belles Hot Chicken's third Sydney outpost, The Sandwich Shop number two, Sichuan eatery Ricefields, modern Italian restaurant Il Bacio, bubble tea cafe Gong Cha and Matcha-ya.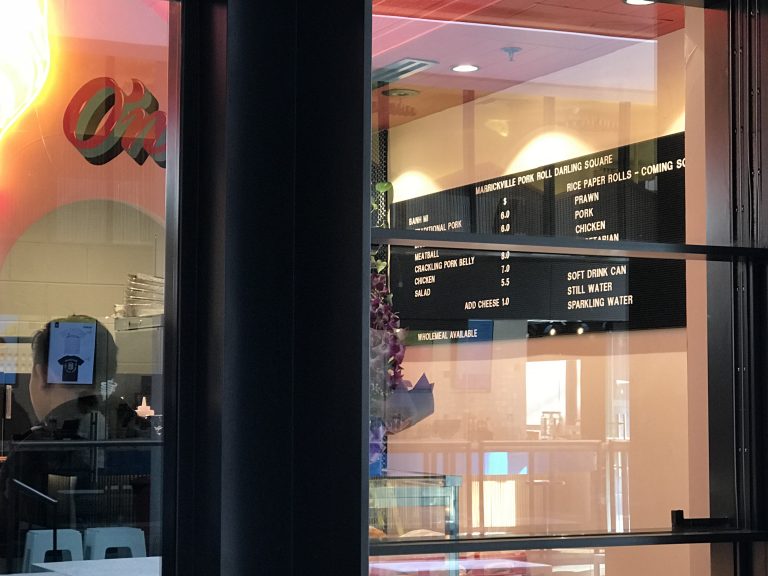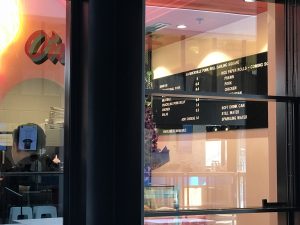 In addition we saw some suburban famous eateries making their glamorous debut with Bexley gyro shop Gyradiko and Marrickville Pork Roll.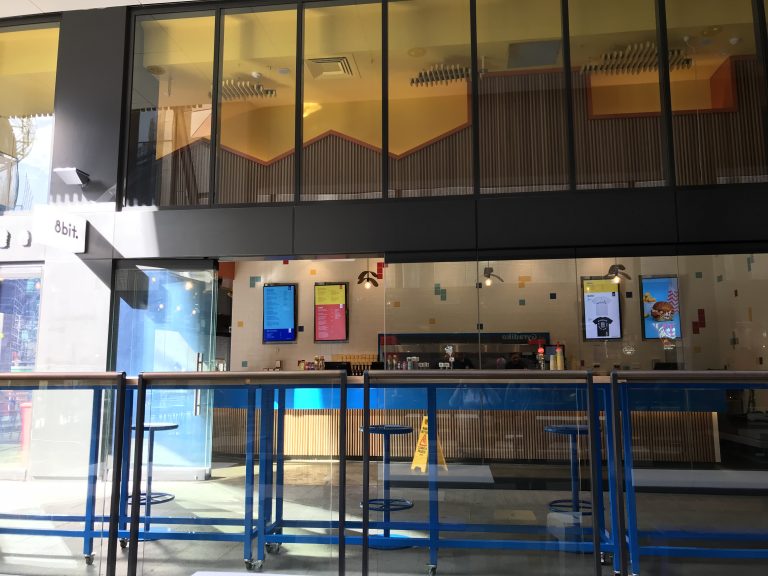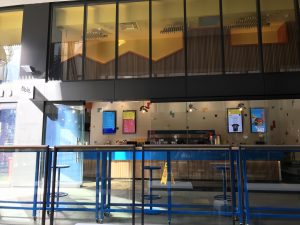 The prices are higher than what you would find in the original location.
While this is a manufactured street, it succeeds somewhat in creating a cool laneway vibe. It certainly feels a little bit upmarket. We'll be keen to see what it's like at night. We expect that it will only continue to grow in popularity.
Steam Mill Lane Darling Square, Haymarket, 2000. www.darlingsq.com.