Royal Institute for Deaf and Blind Children (RIDBC) is Australia's largest non-government provider of education, therapy and cochlear implant services for children and adults with vision or hearing loss, their families, and the professionals who support them.
The RIDBC also hold charity events and we were lucky enough to attend the Toy, Book and Music Fair.
We hadn't been there before and got confused about the parking situation as there was a market next door. It turned out parking was only available for vendors of the markets so we ended up parking at the shopping centre across the road.
Having been to the Lifeline book fairs we weren't expecting much from the RIDBC Toy, Book and Music Fair because we thought it would be a lot smaller. Were were in for a surprise. It was huge and it was awesome!
Firstly they had a selection of books, DVDs and toys outside the venue. Some of the travel books were even free!
Next we entered into a large room filled tables and a selection of books and CDs. The books were in the different categories but the fiction books weren't alphabetised so you did have to spend some time going through them all if you wanted a specific book.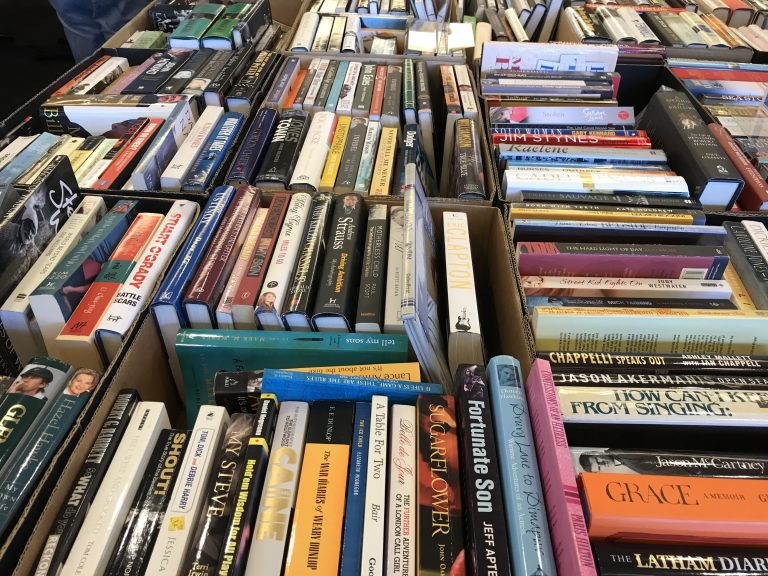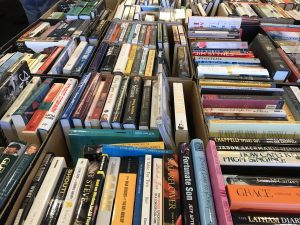 The selection of books was pretty good. They had some older editions of books but mostly they were in really good condition.
We headed straight to the toy room with Little Whimsy and here we were surprised to see the big selection of toys and books. Some of the quality wasn't great but overall it wasn't bad. Most things were labelled to indicate if things were missing which was helpful. We picked up a few items and were told at the checkout that all items were $1!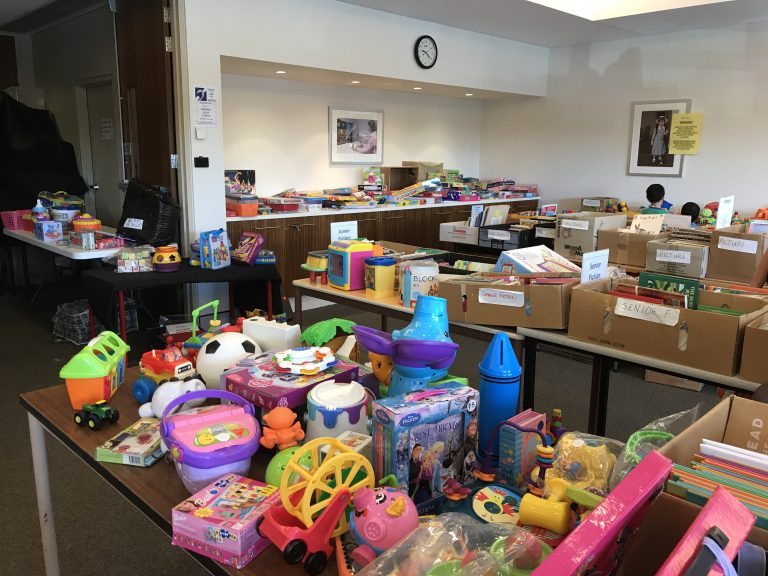 We delved back in and picked up more bargains.
Little Whimsy got an awesome stash of stuff!
We were very lucky to pick up a number of wooden board puzzles as it's something she enjoys. She also got a selection of books (there were so many to chose from) and she got a few toys as well.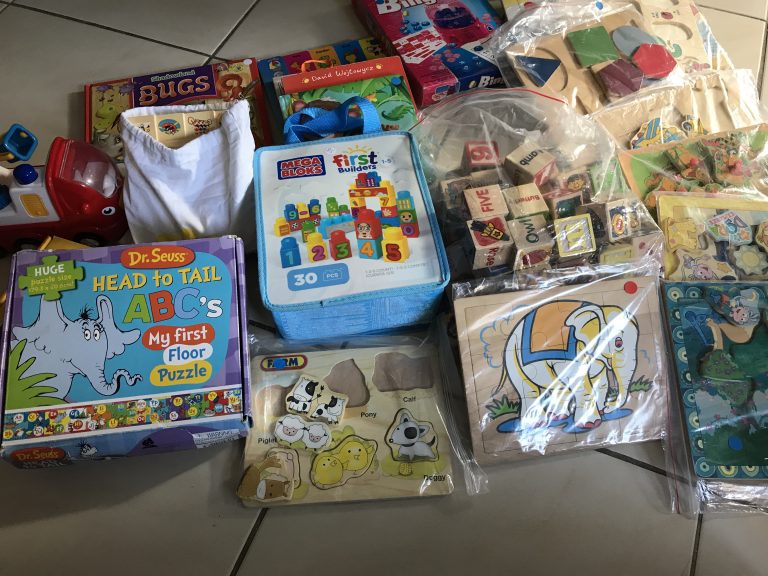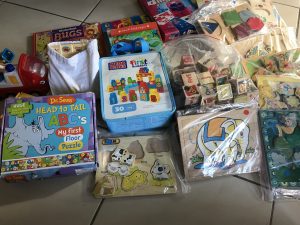 Mr Whimsy didn't do so badly either as he picked up some books that looked interesting.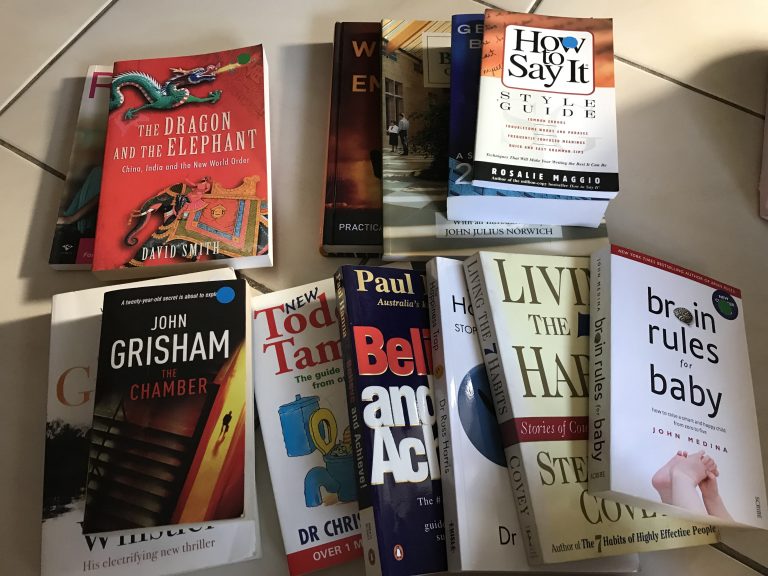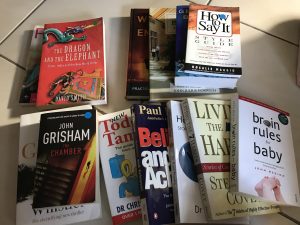 We were pleasantly surprised by the RIDBC Toy, Book and Music Fair and would definitely recommend you check it out next time. It's for a great cause and you will be bound to find something there. All of the helpers there were really lovely, too.