On a weekday we headed to the Sydney Fish Markets located at Pyrmont for a bite to eat. We caught the light rail and it's handy that there is a stop nearby. You do end up having to walk through the car park. It's a bit dangerous walking through the car park as cars are coming and going all the time.
We got there around lunchtime and it was chaotic. We headed to the main area of the markets where there were plenty of places to eat and shop; from a deli to a bread shop to cafe and seafood retailers.
We saw plenty of people buying seafood as well as dining at the various places. There was limited seating inside and we found that the seating inside was too noisy and crowded.
The seating outside near the water had a few seats available but there were a lot of birds that you had to fight off and bird poo you had to avoid.
As we were meeting up with a friend and wanted to be able to enjoy a conversation, we opted for one of the places outside the main building in the car park area – the Salty Squid Cafe.
There were seats inside and outside. The seating outside were on large tables with benches and there weren't birds around trying to get your food. That was a relief!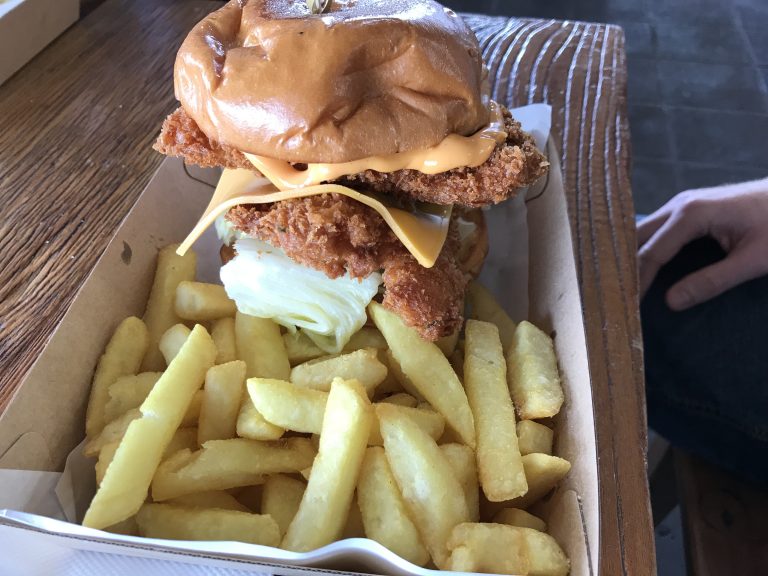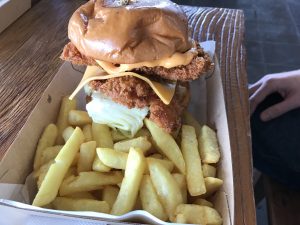 The Barramundi Burger and chips took a while to cook but the burger was huge when it came and very filling. The batter was extremely thick and crispy, as you can tell from the photo above. The fish inside was really nice – just the right moistness.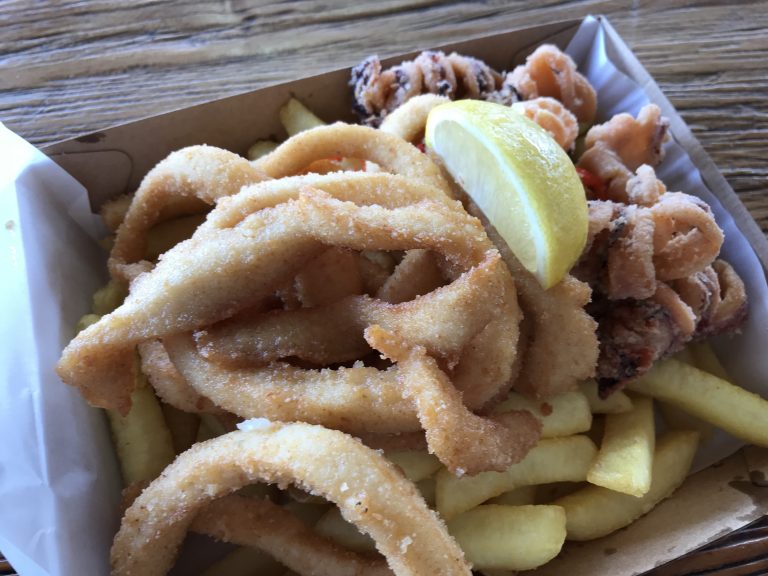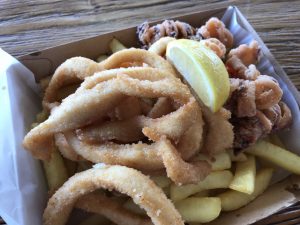 The calamari and squid with chips was fresh and quite a large portion.
Looking forward to trying the grilled options the next time we go there and sampling the various salads.
SALTY SQUID CAFE
Mon – Fri 6am – 4pm
Sat – Sun 7am – 5pm
Bank Street
Pyrmont NSW 2009