We stopped off at Macquarie Centre on the weekend for a spot of shopping and a bite to eat. The set up at Macquarie Centre can be convoluted with it's spiralling levels. The new extensions have also added to the confusion.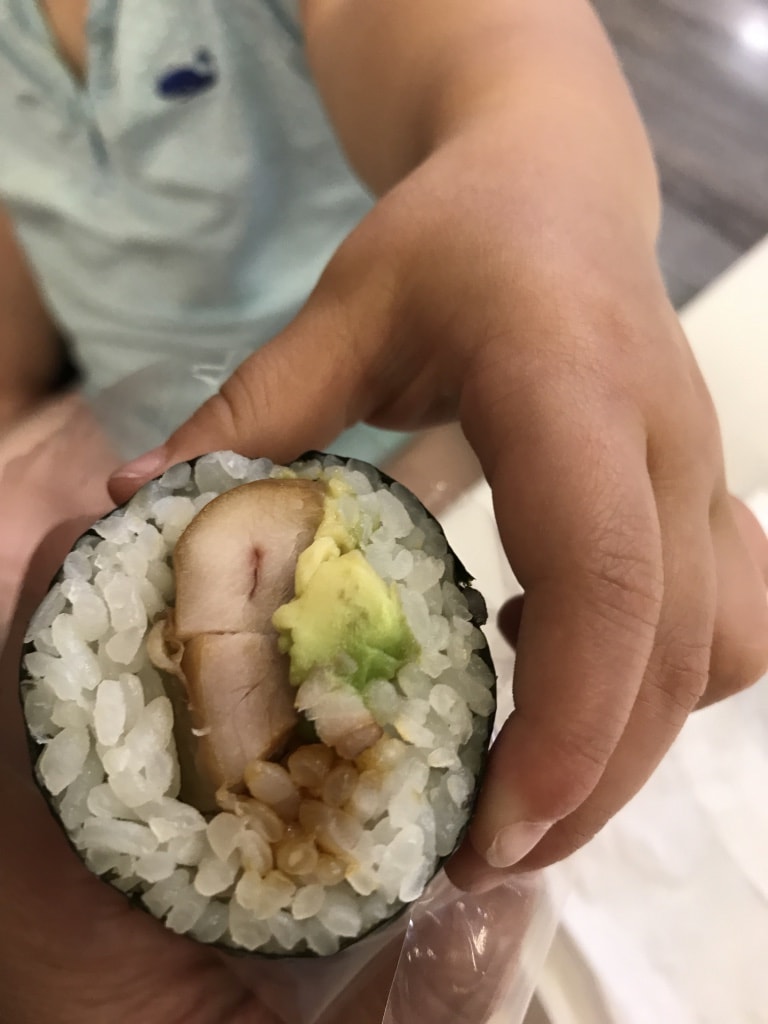 Little Whimsy loves sushi so she had the chicken sushi roll with avocado from a sushi place and then we hit the food court. We didn't think the food court had a lot of good options. There were the fast food outlets and then a range of asian takeaway places.
We ended up with Ken's Bento Box.
Mr Whimsy ordered a stir fried noodle dish with vegetables and I got the bento box with chicken karage. The wait was long and unlike other places they don't provide you with a beeper so Mr Whimsy ended up having to wait for our food.
The stir fried yakisoba noodles with vegetables were to Mr Whimsy's liking. He also really liked my udon.
My bento box had plenty of variety and Little Whimsy enjoyed trying out a bit of everything. It was ok but nothing to rave about.