Frankie's Food Factory is located within the Flower Power Garden Centre (609 Old Northern Road, Glenhaven 2156, NSW).
Opening hours: Monday – Friday: 9am – 4pm Saturday – Sunday: 8:30am – 4pm
Some people may think it's odd to head to a garden centre for a meal but this place does have all that you need. There is parking available since it's in a retail area. It is a great place for families as it has an indoor playground for children with seating around the playground so you can keep an eye on them while you enjoy a cup of coffee or a bite to eat. There is also a pond with ducks which is a nice touch. The pond is fenced but the ducks do roam around so keep an eye on the kids when they are out there.
They have seating outside or inside (it's much cooler inside despite the fans and the misting spray outside) but it is much brighter outside with the glass roof. The inside seating area has no windows and can be a bit sombre.
The food options are great including an amazing selection of milkshakes but I did think the price was a little high for what you got. The quality was pretty good and we will definitely be back for more.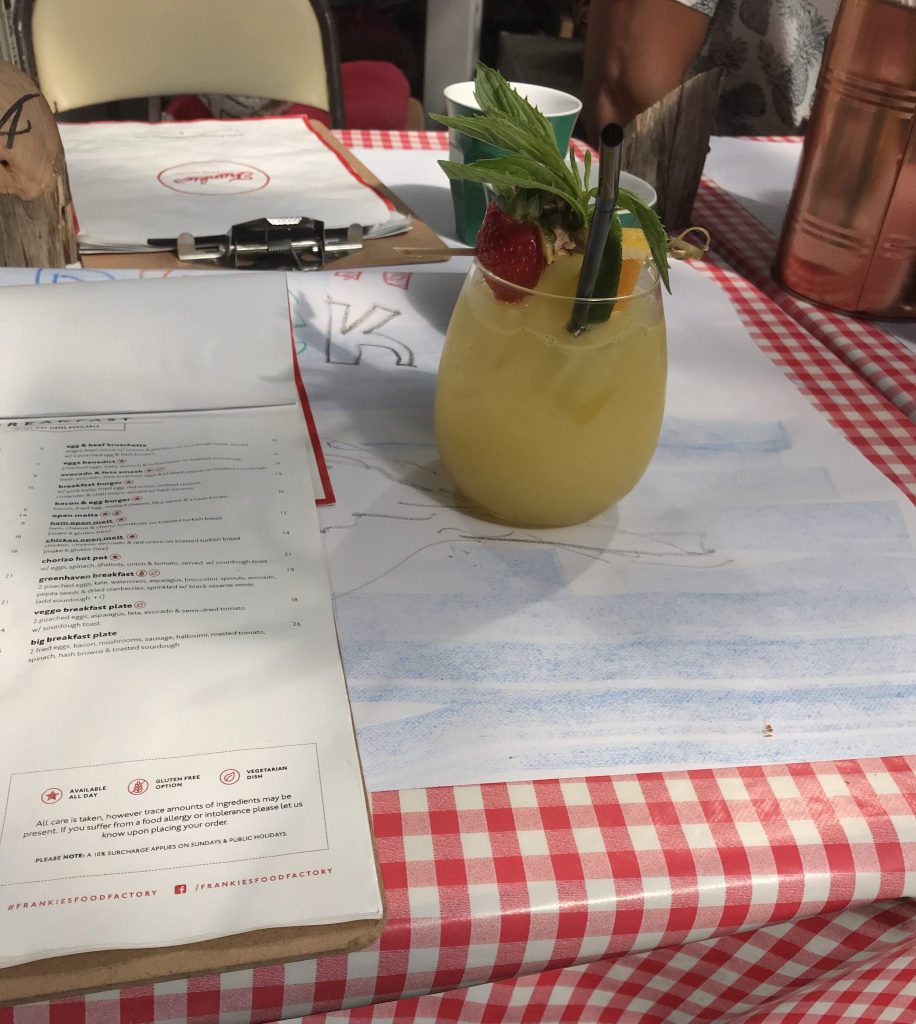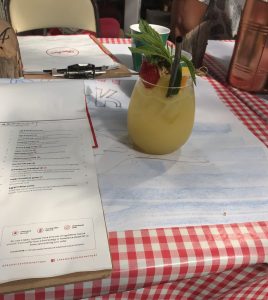 Pineapple juice ($8)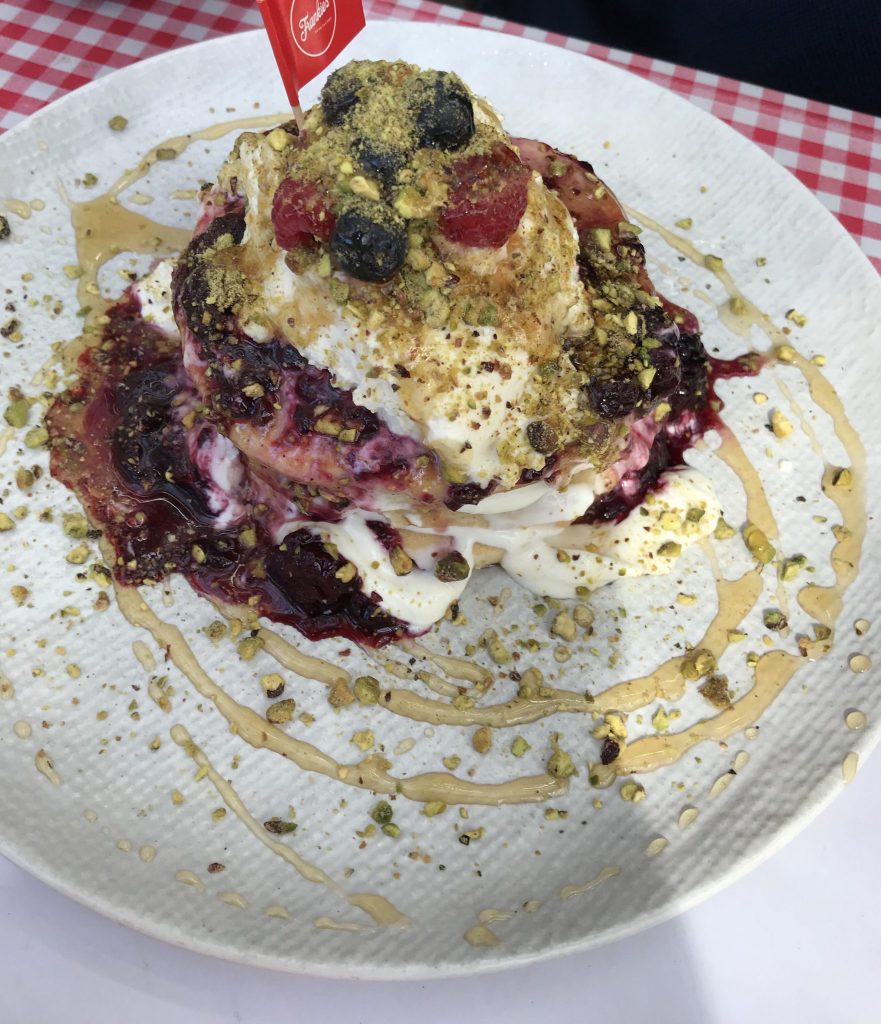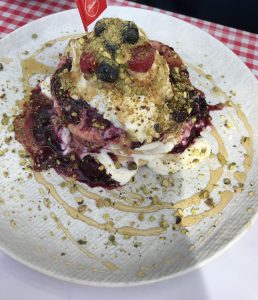 Sourdough pancakes ($18)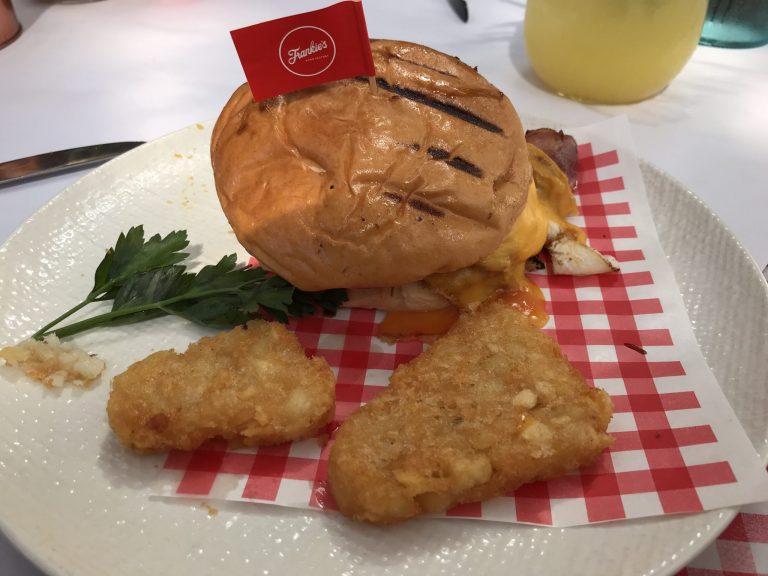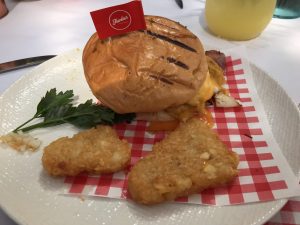 Bacon and egg burger with two hash browns (Little Whimsy took a chunk out of one before the photo was taken). ($16)
In addition to the food, you get an opportunity to browse in the garden centre (they make you go through part of the shop to exit). So for something a bit different head to Frankie's Food Factory.
For the menus and further details check out http://www.frankiesfoodfactory.com