It's fun walking through a suburb to get a feel for what it must have been like in the past but also to explore what hidden gems it might have. On this occasion we decided to explore Surry Hills.
Each suburb has a story to tell, from its origins to the people who choose to make it their home.
Surry Hills in Sydney has had an interesting history and has emerged with a mixture of industrial, residential and commercial areas.
It is known as a desirable suburb to live in because of its proximity to the CBD and is also an area known for its bars, clubs and restaurants making it attractive for young professionals.
For me, the terrace houses are too small and the spaces too confined. While many people have renovated the terraces I still would find the places too restrictive.
On our afternoon stroll we got to see a bit of the history with the Reservoir Street Reserve which has been well maintained to add a bit of green space to the area. It's not hard to imagine the type of 'gangs' that patrolled the streets.
We also walked along the main street in Surry Hills where we enjoyed a Messina ice cream and saw the hustle and bustle of the local cafes, pubs and restaurants.
You will find that you are spoilt for choice in Surry Hills when it comes to the different types of cuisine available.
We visited the Surry Hills library which is small but situated in a great central spot with lots of windows making it seem less of a library and more of an extended outdoor space.
We also stopped off a the local playground area where we saw plenty of families with young kids enjoying the space.
As most of residences in Surry Hills would have limited outdoor space it makes sense that residents take advantage of the limited green space available. So while kids were playing, we also saw groups of people just sitting on the grass or on seats chatting and enjoying being outdoors.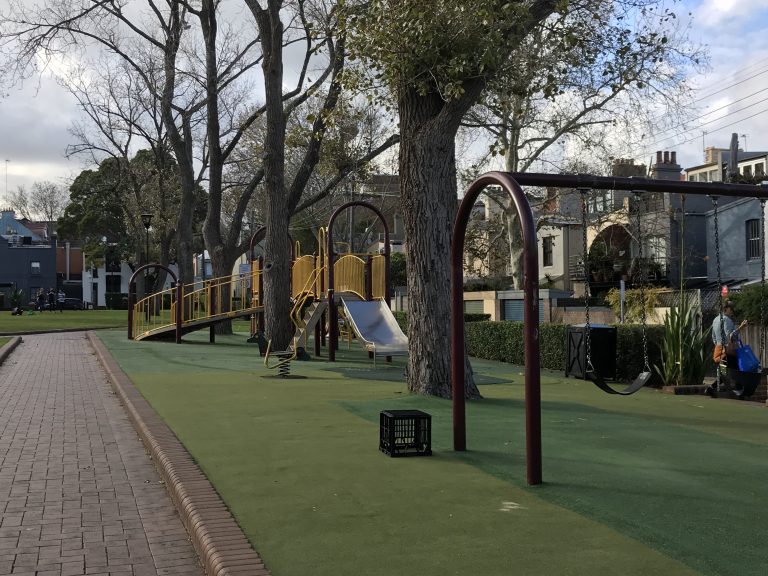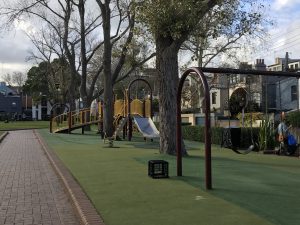 Surry Hills is close to public transport but it is a walkable suburb despite the 'hills'.