I spend some time every weekend doing a batch of cooking for the week. This is in addition to other cooking.
I try and prepare a few things that can be eaten for quick lunches and dinners.
It can be extremely stressful at times (especially if Little Whimsy won't leave you alone) but other times it can be very relaxing and there is a sense of wellness knowing the food being eaten is made fresh and with minimal preservatives.
Earlier this year we invested in a Thermomix (I'll post another time about the pros and cons and why we went ahead with the Thermomix) and it does help speed up the meal prepping for me.
One afternoon in the first weekend in October I made:
Vegetable soup from the Thermomix Basic Cookbook.
What Mr Whimsy loves about this recipe is that he is getting a bunch of vegetables in one hit. What I love about this recipe is that I can throw in whatever vegetables that need to be eaten or I can use excess vegetables I have previously frozen.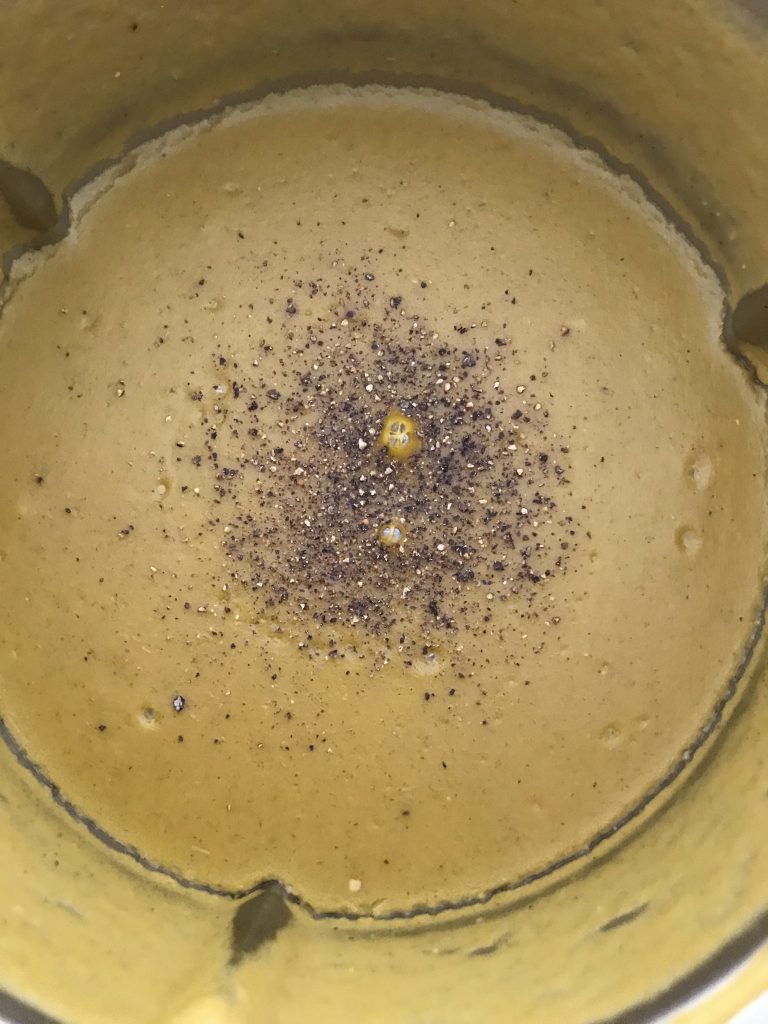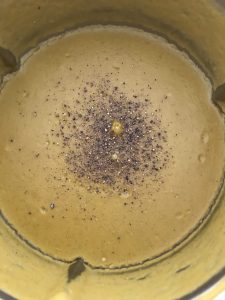 This batch of soup had potatoes, carrots, zucchinis, broccoli, mushrooms and capsicum.
Apple cookies – from the Thermomix recipe community
I'm always looking for healthy snacks for Little Whimsy. This was the first time making apple cookies. They tasted more like cake than biscuits.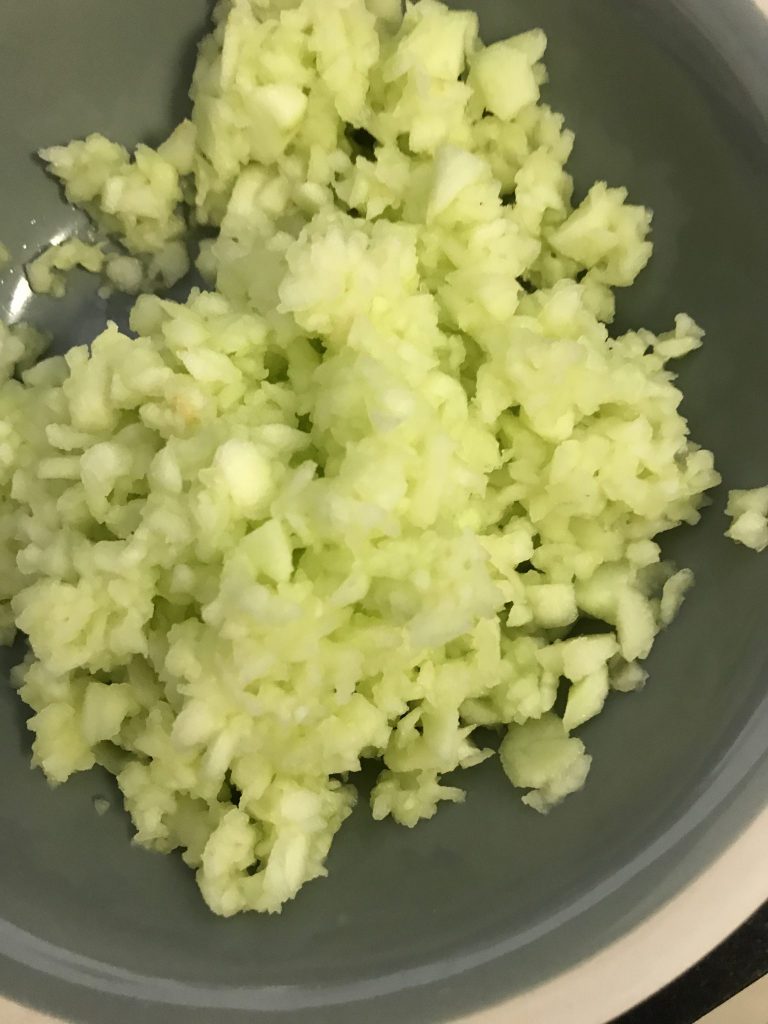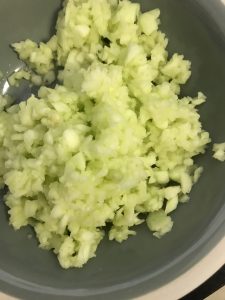 I would use more apples next time.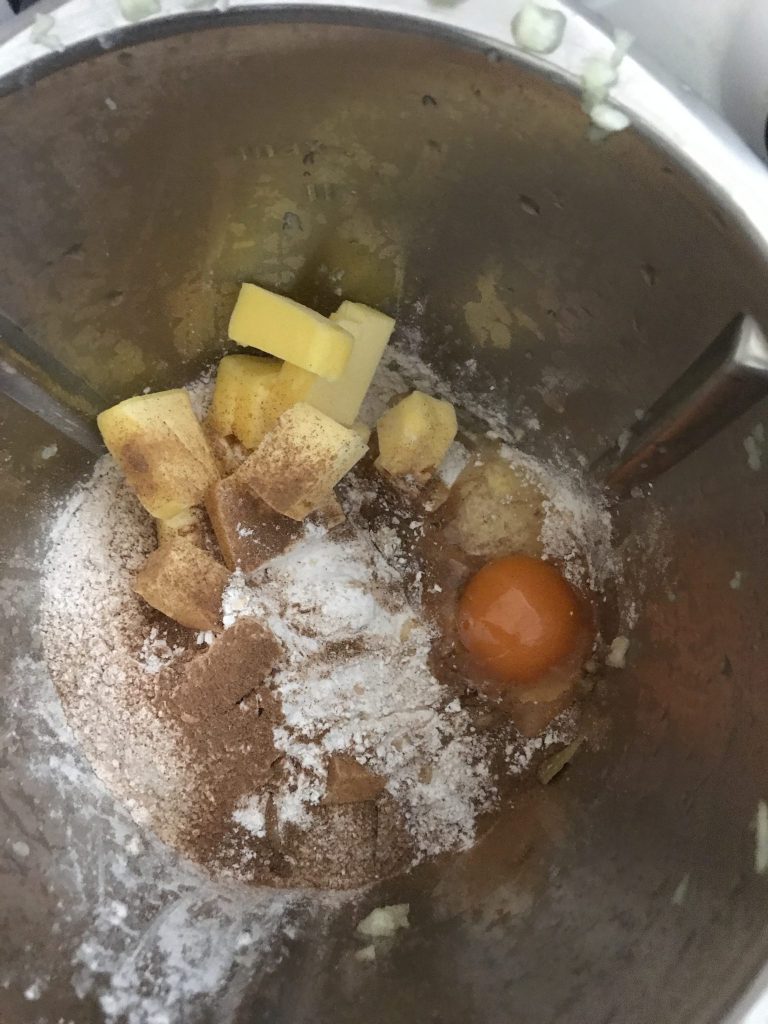 I used half the sugar in the recipe.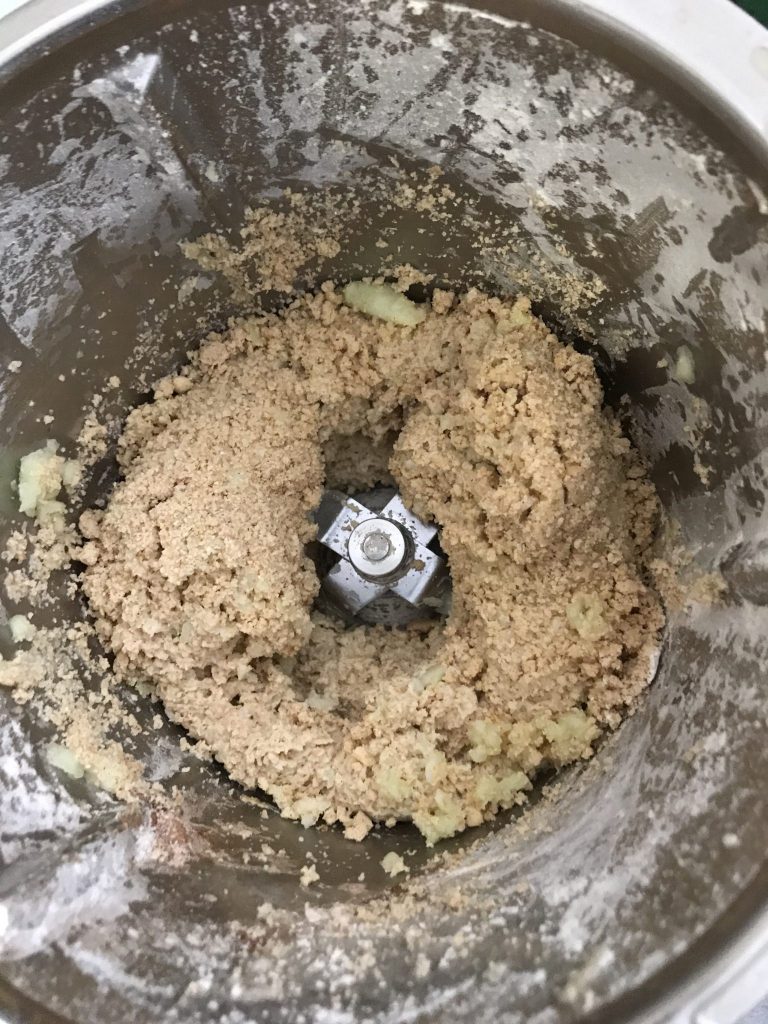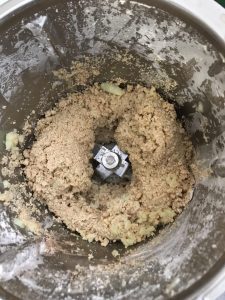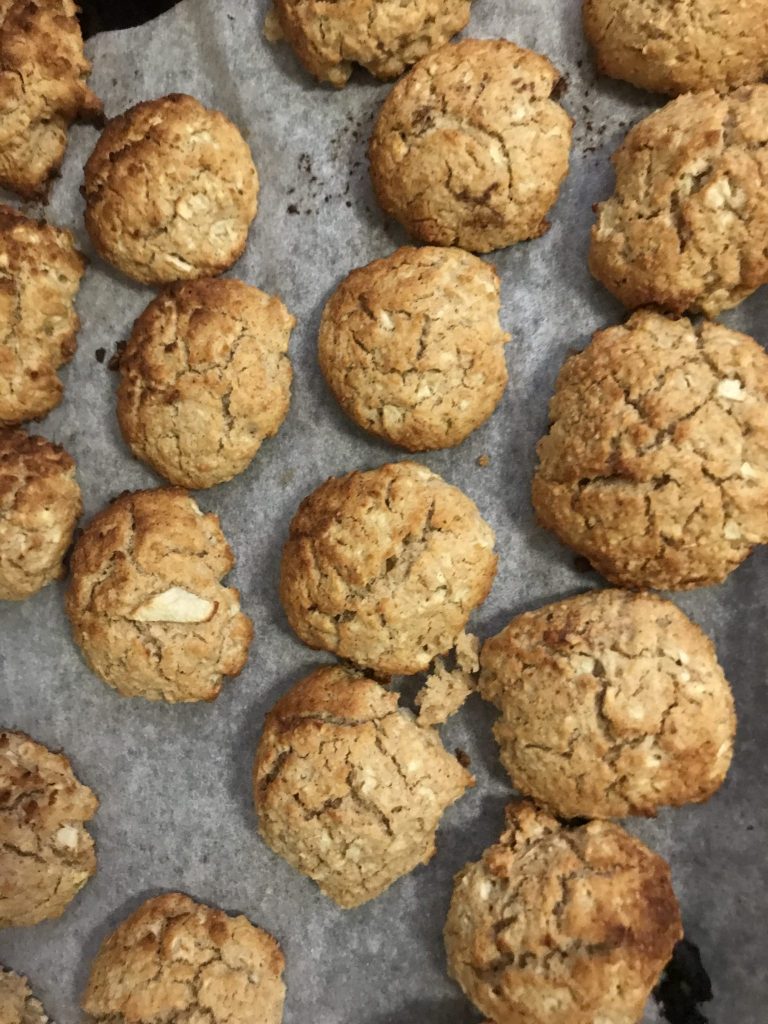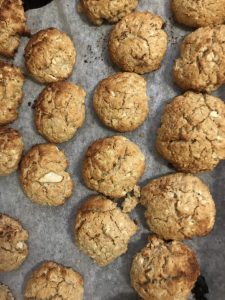 The texture of the cookies was soft and crumbly. Mr Whimsy and Little Whimsy enjoyed the cookies.
Chopped vegetable salad from the Thermomix Basic Cookbook
With the weather warming up we are going to try and eat more salads and this one is an easy one to prepare in the Thermomix. It allows you flexibility of ingredients because you put whatever vegetables you have on hand.
This time I used celery, carrost, capsicum, apple and the dressing was made from apple cider vinegar and honey.
Non fried rice from the Thermomix recipe community 
This dish is a favourite of Little Whimsy.
Some days she will tell us she wants rice and this way I know the meal already has vegetables so I don't have to make a second dish. She also likes picking out the peas!