Travelling with Little Whimsy to Sculpture by the Sea was always going to be a challenge…
I ended up carrying her in the Ergo on my back for most of the time.
We had ruled out bringing a stroller because of the stairs and the crowds although I know that there are accessible parts to the coastal walk. This did mean that we didn't get to spend much time at each sculpture as Little Whimsy has not learned 'patience'.
Here are a few photos of sculptures from the day.
I liked the vibrant colours of this sculpture: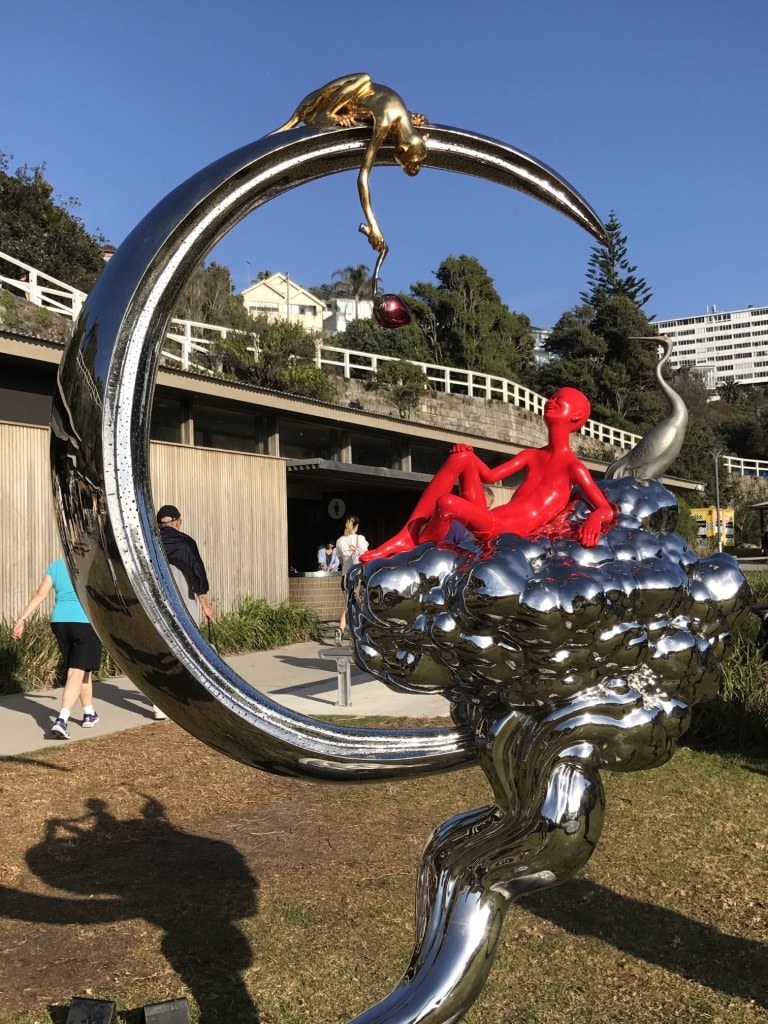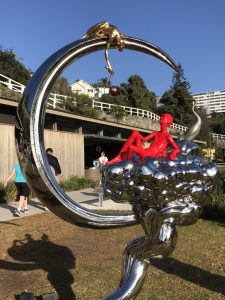 I called this the fish tree and the colours in the sunlight were beautiful:
A piece of mind: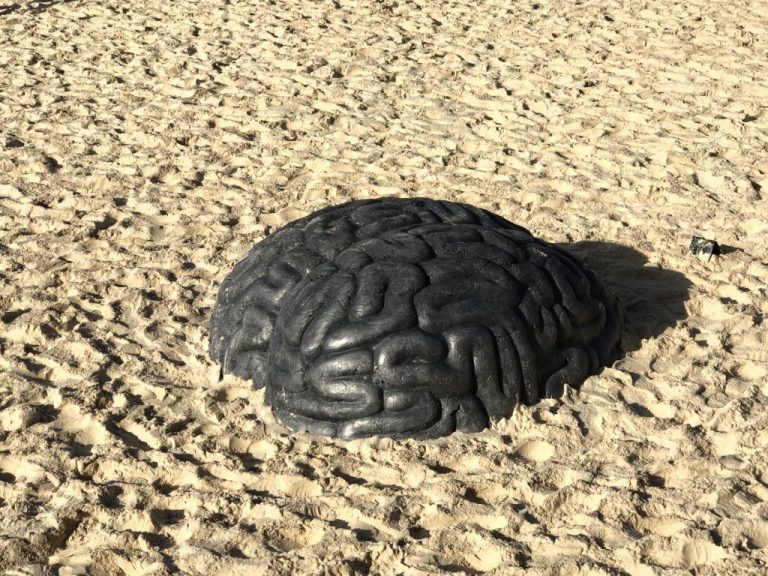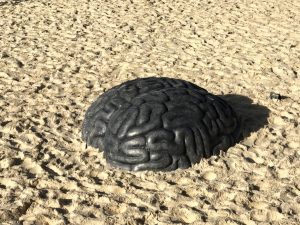 A few sculptures along the way:
These ones were amazing to see up close:
A fascinating mixture of sculptures which help to bring out a sense of wonder:
This one was a favourite – it reminded me of the Transformer movies.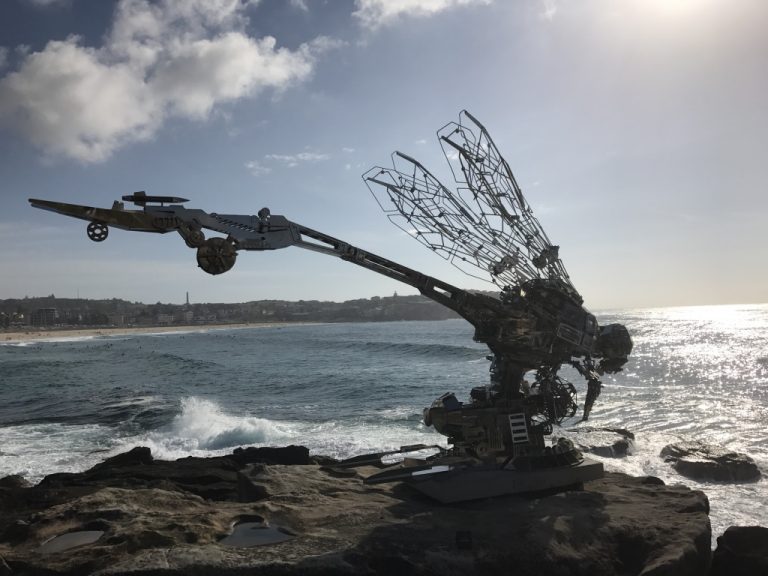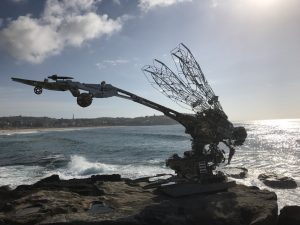 What's amazing about the event is the mixture of sculptures – you will get to see a variety of different textures, sizes, colours and themes.
Seeing art broadens your mind and lifts your spirit.
Being able to enjoy sculptures in such a beautiful location and amongst a crowd makes it even more special because it's a shared experience. I loved seeing families with kids, people of all ages and people from different cultures enjoying a great day out.
For more information check out the website – http://sculpturebythesea.com/bondi/