On a recent trip to the beach I couldn't help but notice how others managed to transport all their gear to the beach and what people brought along. Packing and unpacking for beach trips can take away from the fun of being on holidays.
For this trip we had brought towels and a change of clothes (one bag), a bucket of beach toys, a nappy bag and a handbag. I dread the thought of all that sand ending up in all those bags! This time we didn't bring a tent or an umbrella (we've had a few debacles with those things involving several adult tantrums) as we weren't planning to stay long and had timed it to avoid the hottest part of the day.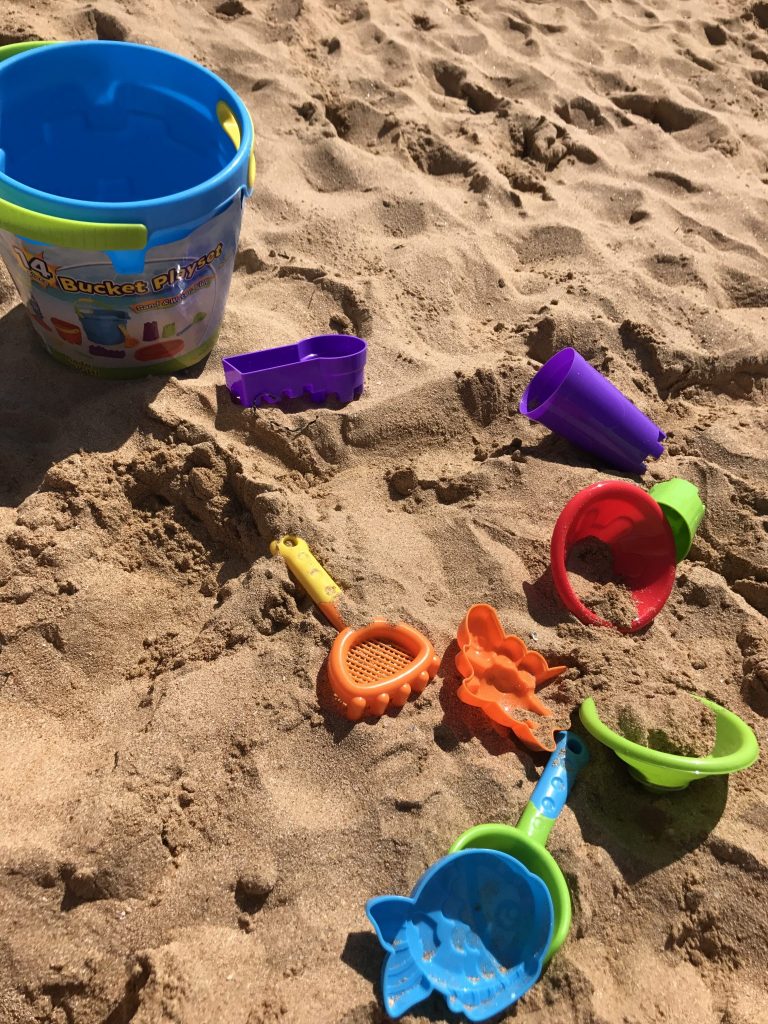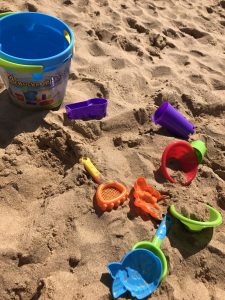 Besides the people who were happy to lie on their towels, there were those that brought chairs (of varying sizes), those that brought tents (from the pop up kind to the canopy style) and those that brought beach umbrellas. The most interesting one was where the man had brought his own shovel to dig a hole to put the umbrella down!
I also noticed that besides the people who carried a few bags around (like us) there were a few mothers with more than one child in tow who carried those big plastic buckets that I associate with holding drinks at parties. Now that is an idea that I'm happy to take on board.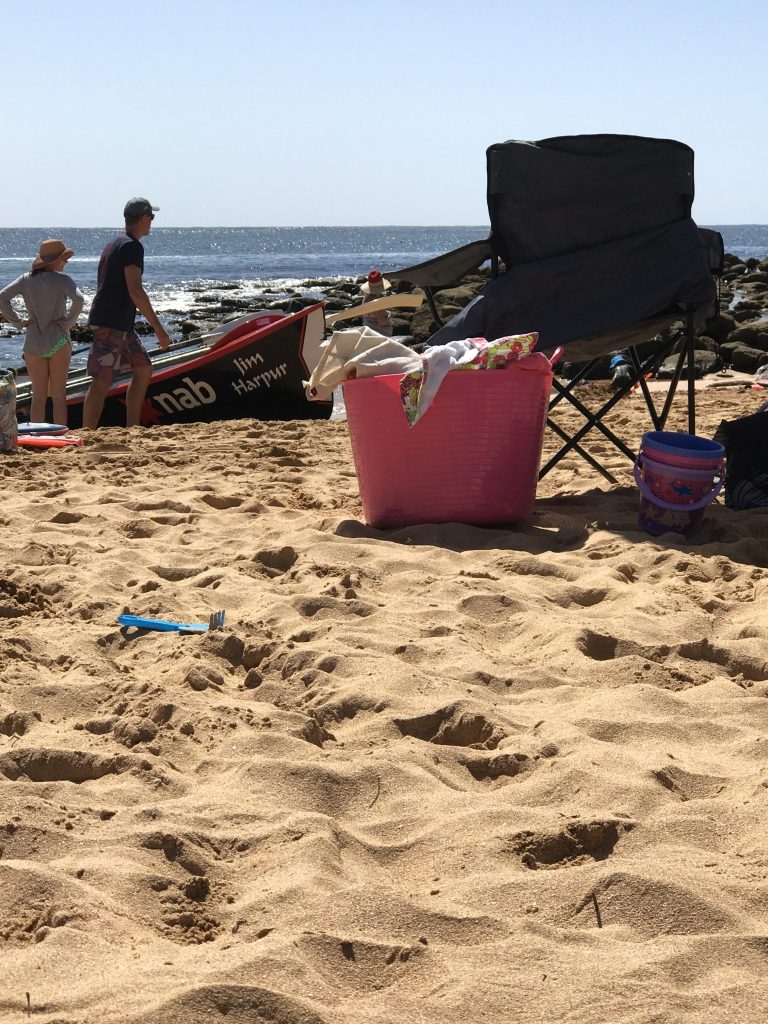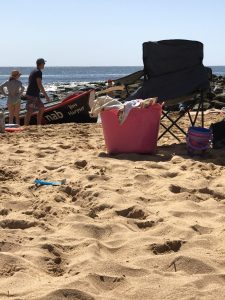 They are easy to clean especially coming home from the beach. Easy for you to to throw things in. They don't take up too much space and come in a variety of colours. I think it will save me from carrying two or three bags! This is definitely what I'm going to be taking with us to the beach next time!
Another clever idea was a family with two kids and the kids carried mesh backpacks… they put their beach toys inside for what looked like a relatively easy way to clean and store the toys.
With summer coming up we are also looking for beach tents/beach umbrellas that are easy to put up and put down….nothing we saw on this trip stood out so we'll keep an eye out for the miracle solution …