Over the weekend we headed to Avoca beach, one of the great spots of the Central Coast (New South Wales).
One of the great things about Avoca beach is that there's plenty of beaches to go around that is easily accessible. If you don't want to be near the main car park and Surf Life Saving Club there is a lane from the main road (Avoca Drive) that you can walk through to get to the grassy bit that's behind the beach and then from there you can head straight to the beach. The grassy area is probably the closest you'll get to shade near any beach nearby.
The second greatest thing is the fish and chip shop right near the beach! They cook food fresh so there is a bit of a wait but they have a ticketing system so you can see from outside the store what number they are at. They have limited seating inside but plenty of seats outside. You can also pick up an ice cream (packaged kind).
Some people go to the beach ready with their lunch but sometimes that's not possible. Also, there's nothing like having fish and chips on the beach…the struggle to keep sand off the food.
Today's pick was the Fisherman's Basket and a Fish Burger with chips. Thumbs up for the Fisherman's Basket with the selection of prawn cutlets, calamari and fish but I wasn't a fan of the Fish Burger… it was just a little too weird for me. Mr Whimsy on the other hand really liked it. He said it had a good amount of fish, had crisp lettuce and good tartare sauce on a soft bun. He would have it again. Little Whimsy enjoyed the chips, calamari and chips.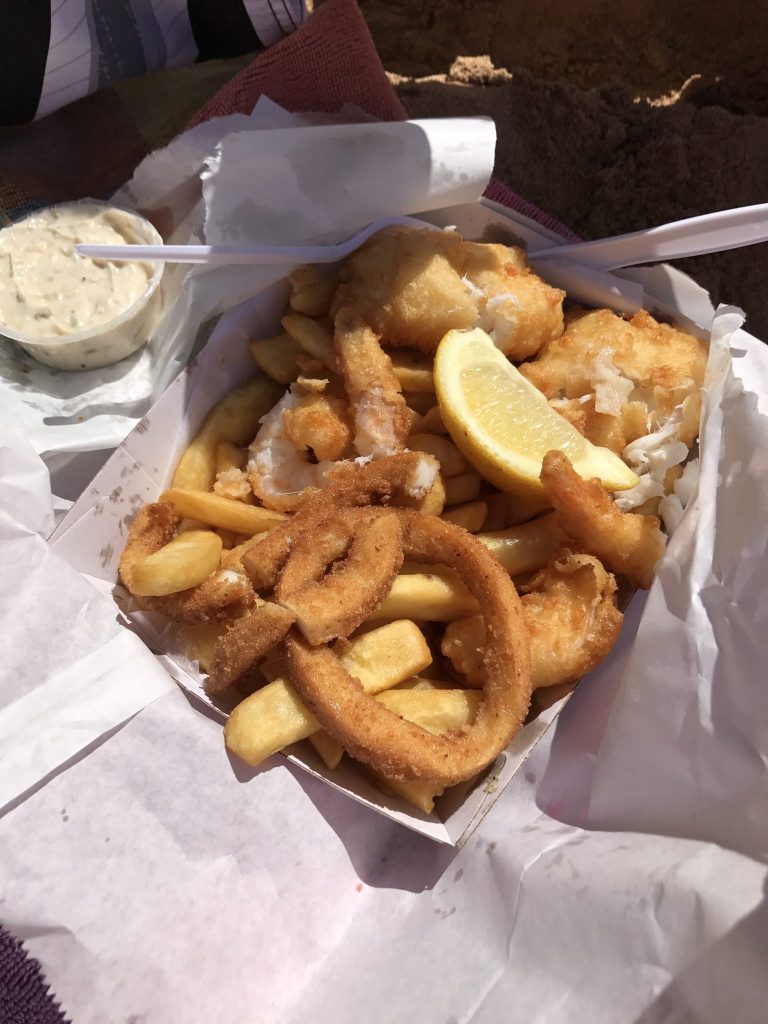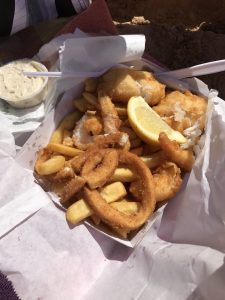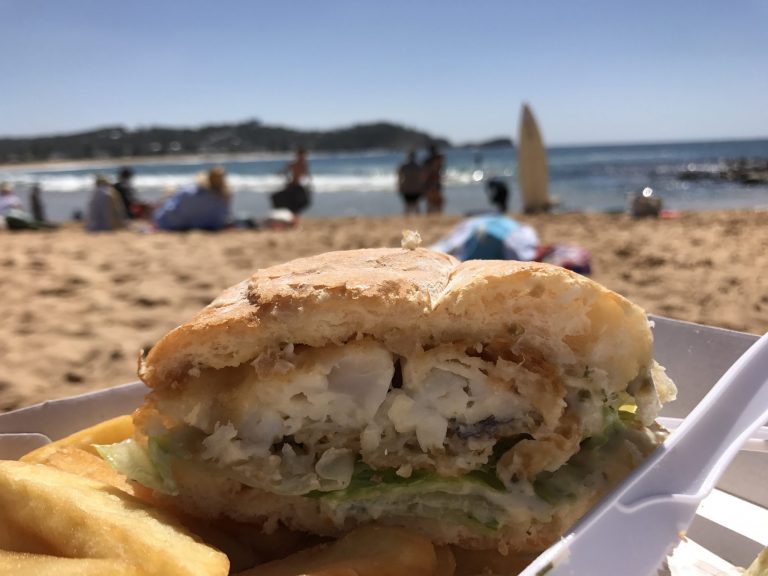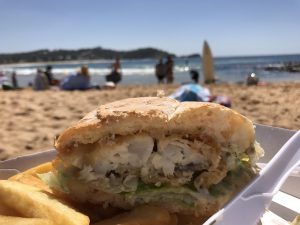 Check out Avoca Beach Seafoods. Located On The Beach Southern End AVOCA BEACH
Open 7 Days 10am – 8pm
http://www.avocabeachseafoods.com.au/